"The United States has done a very important thing by halting the financing for the refugee perpetuation agency known as UNRWA. This is a welcome and important change and we support it."
Israel Resettled Refugees
At a school opening ceremony yesterday, PM Netanyahu highlighted the difference between Israel and the Palestinian Authority. Which also exposes the "refugee" and "right of return" lies.
"Didn't people uprooted from all different lands come to us?" Netanyahu asked. "Holocaust survivors who were uprooted from their lands, from communities where they live – like in Lithuania for 500 years or in Poland for 1,000 years. They were uprooted, survived and came here." Israel resettled them all. They are not "refugees" 70 years later.
Netanyahu also mentioned that the same thing happened to close to a million Jews from Arab lands. They were expelled from the Arab countries and came to Israel penniless, without possessions. They were also refugees, resettled in Israel by the Jewish State. They are not refugees 70 years later waiting for the right of return to Iraq, Syria, Yemen etc.
"Did we leave them as refugees?" Netanyahu asked. "We did not leave them as refugees, we turned them into productive, equal citizens in our country."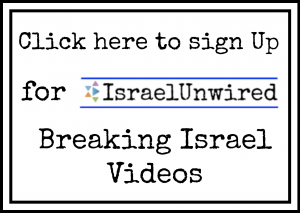 What about the Palestinian Authority?
Even though 70% of the Gaza strip residents are considered "refugees" by UNRWA, neither the Palestinian Authority nor Hamas did anything to absorb them or even build proper housing for them. They still live in refugee camps today, in total squalor.
There is no reason why these people should still be considered "refugees" 70 years later? They are the only refugee population in the world that grows year by year because it is an "inherited status" for them.
How can the Palestinian Authority want to be a "state of its own" if it doesn't even take care of its own people, but relies on the international community to do so?
Time to Stop this Facade
As PM Netanyahu mentioned UNRWA was established "not to absorb the refugees, but rather to perpetuate the refugees." For this reason, he said, the US "did something very important" in canceling its funds to the agency.
Last year, the US provided about $360 million of the organization's $1 billion budget.
"We have to cancel the refugee institution. We have to take the money and really help to rehabilitate the refugees, whose real number is only a tiny fraction of the number reported by UNRWA," Netanyahu said.