Nigerian Christians were massacred by their Muslim neighbors and the world is silent, not doing a thing to help them. One Nigerian Pastor is pleading to the world, over the body of one of the murdered women in his community. "America! Please stand for us! We are dying!"
The Attack
Muslim militants attacked the Christian community in the village of Abonong in Plateau State. They came in large numbers and surrounded the Pastor's home, setting it on fire. Reverand Adamu Gyang Wurim, his wife and three children were murdered. They shot the pastor's wife in the bathroom, killed two other villagers and wounded several others.
After setting the pastor's home, the Church and as many as 95 other homes on fire, an eyewitness said that the gunmen waited to ensure that no survivors would escape the engulfed homes. The witness said that a female neighbor was also shot by the gunmen. She was injured and taken to a nearby hospital.
The attack lasted more than four hours before security personnel finally arrived on the scene. But it was too late to save the Pastor, his family and the destroyed community.
This was one of eight villages attacked in central Nigeria this week.
Surviving Child
A local lawyer, Dalyop Solomon Mwantiri, spoke with one of the three surviving children of the Pastor. He was away at the University of Jos at the time of the attack and learned of it on Facebook.
"When I called a friend to find out about the situation, the report I received was very devastating," the young man said. "I couldn't believe that all my family members have been engulfed in the pogrom. On reaching home, I saw my daddy and younger ones burnt beyond recognition."
"The three of us left don't know what to do, especially now that we are still students who have nothing to hold on [to]," he said.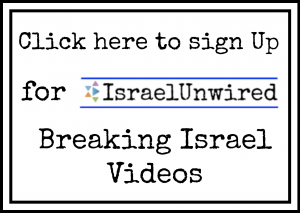 Continued Christian Persecution in Nigeria
President Trump expressed sympathy for the plight of the Christian farmers targeted by the Muslim Fulani herdsmen after he met Nigerian President Muhammadu Buhari back in April, 2018. This has been going on for years.
The Open Doors organization reported that between 2006 and 2014, 9,000 – 11,500 Christians were killed and over 13,000 churches destroyed in northern Nigeria.
Nathan Johnson, regional manager for Africa of International Christian Concern, stated:
"The fact that the government allows the continued destruction and killing of its villages and citizens shows a lack of care or ability…..If this continues, there will have to be international intervention or else Nigeria may devolve into a major civil war."
Unfortunately, as Christians have nearly been wiped out by Muslims in the Middle East, with no international intervention on their behalf in that region, there probably will be no international intervention to save the Christians in Nigeria either.
While the United Nations and "enlightened" Western countries continue to ignore real human rights abusers as in Nigeria, they instead waste time accusing Israel of "war crimes" for defending itself. All while the Organization of Islamic Cooperation continues its aggressive propagandist "Islamophobia" campaign all over the West.
We Learn about this tragedy from a tweet by Dumisani Washington, Nat'l Diversity Outreach Coordinator for Christians United for Israel (CUFI) Director of the Institute for Black Solidarity with Israel (IBSI).
#Nigerian #Christian Pastor: "America! Please stand for us! We are dying! @UN, your silence is getting worse!"
#NigerianChristianGenocide#BlackLivesMatter
Video: Femi Fani-Kayode pic.twitter.com/GozJY2X2Sb

— Dumisani Washington (@dumisani6) September 2, 2018