During an event highlighting the stories, history, and experiences of three different Middle Eastern indigenous communities – #Armenian, #Jewish, & #Kurdish – at UCLA, pro-Israel students were harassed, attacked & shouted down by SJP (Students for Justice in Palestine) at UCLA. While all the leftists on campuses talk about safe spaces, they really only mean safe spaces for those they agree with. Jews and Israel supporters do not have safe spaces on college campuses today. This is a very sad reality.
SJP at UCLA
UCLA hosted a horrific SJP conference that in essence is a Jew-hatred conference!
SJP at UCLA is behind a campaign of intimidation and violence against Jewish and pro-Israel students.  Yet they deny it!
Can a conference calling to kill #Jews take place after #PittsburghSynagogue shooting? YES, and it's happening Nov. 16 at @UCLA. #SJP leaders and members often call to kill #Jews (see image for yourself) and #UCLA is undeterred in inviting their national conference to its campus pic.twitter.com/UAnpXzhtWZ

— Adam Milstein (@AdamMilstein) October 31, 2018
Logo of Terror
National SJP has a new 'incendiary' logo that glorifies terrorism. UCLA is giving them a platform to spread their Jew-hatred. This is a crime, yet silence.
National SJP even chose to include in the graphic of their logo the image of a "terror-kite."  This recalls those used by Gaza terrorists during the summer of 2018 to burn thousands of acres of land in Israel.
After being served a cease-and-desist from UCLA, National SJP removed the reference to the university, but kept the image of the kite.

Find out more: https://canarymission.org/campaign/UCLA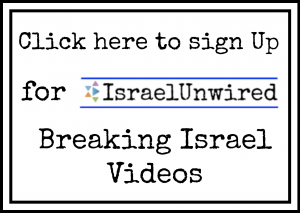 Jew Hatred Conference at UCLA
#NeverAgain tomorrow at ⁦@UCLA⁩ as the #Jewish Funded CA campus proudly host a #Jew Hatred terror conference organized by ⁦@NationalSJP⁩ and #Hamas on Campus @UCLASJP. Protest starts at 10:00am from UCLA store, 308 Westwood Plaza. pic.twitter.com/nNYae71IQ4

— Adam Milstein (@AdamMilstein) November 18, 2018
What Is SJP Hiding? With @UCLA Administration's approval, all pro-#Israel students and #Jeiwsh media are subject to Boycott and Divestment by @NationalSJP and @UCLASJP. REad blog by @bandlersbanter @JewishJournal https://t.co/OnkntCLrnW pic.twitter.com/6oKovJFicM

— Adam Milstein (@AdamMilstein) November 18, 2018
UCLA courageous student, Justin Feldman speaks to the UC Regents about the hatred spread by Students for "Justice" in Palestine (SJP) nationally and at UCLA.
Say NO to SJP's hate on campus: https://t.co/QzNFOQuhpX #NoHateOnCampus WATCH as Justin speaks https://t.co/5TPB8T6g5E

— Roz Rothstein (@RozRothstein) October 13, 2018
Protests Against SJP at UCLA