Dima Tahboub is a Muslim Brotherhood MP in Britain, who has previously been vocally anti-Israel.  However, the British Parliament still invited her to speak. On top of the blatant and extreme Jew hatred in the UK Labour party, things are looking very bad for British Jewry.
This Scene is a Disgrace
Listening to women MP all over the world idea and experiences are always interesting. Dima Tahboub from Jordan is one of them. Stating that women issues are human rights issue. pic.twitter.com/bw3odnvyHf

— Ledia Hanifa (@lediahanifa) November 10, 2018

This Muslim Brotherhood Jordanian MP is a blatant anti-semite. Yet the British Parliament invited her to speak!
To further highlight the depths to which British Parliament has fallen, consider the following:
Britain recently announced that it would deny asylum to Asia Bibi. She is a Christian woman who spent 10 years in a Pakistani prison on charges of blasphemy against Islam. Just recently she was finally acquitted. The lives of Bibi and her family are in immense danger with masses of Pakistani Muslims protesting in the streets for her to be killed. The only way for her to survive is to be given asylum by another country. The UK has denied Asia Bibi entry because it would prompt "unrest" in the UK.  Meaning it would upset the Muslims in Britain! Basically, Britain is practicing a policy of appeasement to violent, intolerant Muslims instead of saving a woman, and her family's life.
At the same time, Britain allowed entrance to Muslim Brotherhood member and extremist Jordanian MP Dima Tahboub to address British Parliament. Tahboub has previously voiced support for Ahmad Daqamseh.  He is the Jordanian soldier who opened fire and killed seven Israeli school girls in 1997 who were visiting a park on the Jordanian-Israeli border – ironically called the Island of Peace. She celebrated Daqamseh's release from prison calling the school girls "enemies" of Jordan.
Britain has lost its moral compass.
Dima Tahboub
"They are enemies and they mocked the Jordanian people," Jordanian MP and Islamic Action Front (IAF) spokesperson Dima Tahboub told DW on the case of soldier Ahmed Daqamseh, who shot seven Israeli schoolgirls aged 13 and 14 and wounded six others in 1997.
She previously stated that Israel – and all Israelis – were 'the enemy.'  That includes the seven Israeli girls, aged 13 and 14, gunned down by Jordanian border guard Ahmed Daqamseh in 1997.
Asked later about her comment, she said: 'They were not only schoolgirls, they were people who mocked our country, who mocked our religion. We regard him as a hero because he retaliated to the mockery of the Israelis.'
Mudar Zahran, head of the exiled Jordanian Opposition Coalition, said: 'By hosting Tahboub, the British Establishment was either knowingly or unknowingly endorsing hatred and terrorism.'
A spokesman for the Government said the UK was against all forms of discrimination, adding that 'anti-Semitism and incitement to violence in all its forms is completely unacceptable.'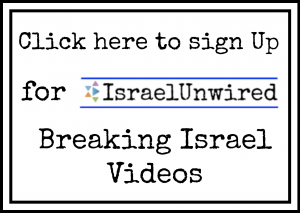 #SHAMEFUL@theresa_may #UK?:Allows #MuslimBrotherhood Extremist #DimaTahboub ToAddress 100thAnnivOfWomen'sSuffrage-Yet DeniesAsylumTo #AsiaBibi@JustinTrudeau #Canada?:PassesLegislationAllowingConvictedTerrorists toKeepCanadianCitizenship? #DISGUSTED in NYhttps://t.co/NO8yf9nySB

— GOD-Family-Country (@Elle_Vien) November 15, 2018
MUSLIM BROTHERHOOD MEMBER AND EXTREMIST JORDANIAN MP DIMA TAHBOUB ADDRESSES THE BRITISH HOUSE OF COMMONS..
THE DC-BASED @clarionproject reports on the shocking and disappointing error from the world's oldest democracy…@EdwardOakden @andrealeadsom @PennyMordaunt pic.twitter.com/3y1ZqzKIpc

— Mudar Zahran مضر زهران (@Mudar_Zahran) November 17, 2018