A group of teens threw a metal pole into the window of a Brooklyn synagogue. An ex-Obama volunteer arrested for setting synagogues on fire and writing graffiti on the buildings. Just some of the recent antisemitic attacks in NYC the past few weeks. Antisemitic attacks did not start with the Trump Presidency and they do not all come from the right. Yet, the media hardly covered antisemitic attacks until President Trump's election.
A group of teens launched a metal pole through a glass window of a Brooklyn synagogue as members of the congregation observed the Sabbath on Saturday evening, authorities said.
"People were praying inside at the time," a man who was at the temple on Franklin Avenue near Myrtle Avenue in Williamsburg said on Sunday.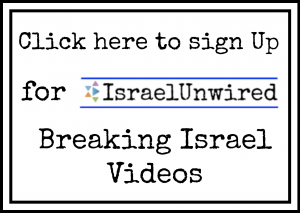 Obama Volunteer
James Polite, 26, faces multiple charges, including fourth-degree criminal mischief as a hate crime and second-degree aggravated harassment as a hate crime in connection with anti-Semitic remarks found at the temple and fires set at several locations in Brooklyn hours later.
Polite wrote his hate messages – "Jews better be ready" and "Hitler," inside the Union Temple of Brooklyn in Prospect Heights, cops said. Another epithet called for the death of Jews and used a hateful historic comparison to vermin.
Why stress that he was an Obama volunteer? Because the media is creating the narrative that antisemitism is only on the right and President Trump is to blame. Yet, all the antisemitic attacks in NYC are from people from the left, not the right.
Antisemitic Attacks
The New York Times recently wrote that "half of all hate crimes in New York this year".
"To put that figure in context, there have been four times as many crimes motivated by bias against Jews — 142 in all — as there have against blacks," the Times reports. "Hate crimes against Jews have outnumbered hate crimes targeted at transgender people by a factor of 20."
Antisemitism in America Today – Perspective
I recorded the following video two years ago. The media totally ignored the growing antisemitism in America during eight years of Obama because it didn't fit the narrative. The media also ignored how Obama and the democratic party did nothing for eight years to help the black community. All they did was focus on Black Lives Matter, further growing racial tensions.
I said thank G-d for Trump being elected President because now the media will start reporting about antisemitism. And blacks and minorities will finally be helped with jobs, instead of democratic handouts, that never helps them longterm, yet shackles them to the democratic party.
More Jews are openly coming out and identifying as conservatives, as the recent Tikvah Fund conference in NY displayed. Last year they only had 300 attendees and this year they were packed with 800, with another 200 people at the doors trying to pay higher prices to existing ticket holders.
More blacks are proudly leaving the Democratic party, to vote Republican in the midterm elections, and you can follow that change online with the #Blexit hashtag.
These processes are historic and they wouldn't be happening if President Trump was like "hitler", as many in the left are saying.
Is the guy a saint? No. Do I wish he would talk differently? Yes. Did Obama speak more Presidential? Yes. But am I 100% certain that President Trump is goal oriented to make America a much stronger and safer country to benefit all Americans? Yes. And I know that he knows, that the best way for America to help the world is for America to be a strong country, militarily and economically. And that is what he is doing.
This is why I have always been pro-Trump since he was the Republican President-elect.
And by the way, if President Trump is doing such a horrible job, why is Obama trying to take credit for the state America is in right now? Food for thought…