European governments fund the EAPPI organization to harass IDF soldiers and Jewish settlers. Here they are in the ancient/modern Jewish city of Hebron.
These people claim to be peace-activists but really enable violence and the continuation of the conflict. They should really be called war-activists!
How do members of the @EAPPI provoke #IDF soldiers in #Hebron? pic.twitter.com/g9Qc3CtJfe

— Im Tirtzu (@IMTIzionism) December 19, 2018
EAPPI Mission
Their mission is totally one-sided and anti-Israel.
EAPPI's stated mission is to "witness life under occupation, engage with local Palestinians and Israelis pursuing a just peace, to change the international community's involvement in the conflict, urging them to act against injustice in the region."
One can not "pursue a just peace" when they enable terrorists to terrorize and blame Israel for everything that happens. The injustice is that Muslim Arabs are educated and incited to murder Jews in school and on television programs, with public squares and schools then named after their most "successful" terrorists.
What They Actually Do
NGO Monitor documents this anti-Israel organization. The EAPPI states that their goal is to "make a change both here and back in our home countries". "We share our eyewitness testimonies with faith leaders, decision makers, media, civil society, and business officials, so that they change public policy toward ending the Israeli occupation and achieving peace in Israel and Palestine."
EAPPI brings volunteers/activists to Israel for periods of three-months at a time. They give training to their activists. Training includes giving them methods for coping with the Israeli army and police, and different ways of surpassing Israeli airport security and customs officials in order to successfully enter the country.
EAPPI claims that participants in the program "offer a protective presence to vulnerable communities, monitoring and reporting human rights abuses…to create conditions for a just peace." Often, however, these activities instigate confrontations with Israeli settlers and the Israeli army.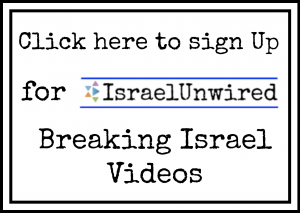 Demonization of Israel
Upon returning to their home countries, many EAPPI activists use their experience in the West Bank to promote anti-Israel campaigns, including promoting BDS (boycott, divestment, and sanctions).
In July 2012, Vivian Wineman, President of the UK Jewish Board of Deputies, referred to EAPPI as "inflammatory and partisan…its graduates return with simplistic and radical perspectives. Members of Jewish communities across the country have suffered harassment and abuse at EAPPI meetings."