US National Security Advisor John Bolton used extremely strong language to threaten Iran.  This level of harsh speech was language that no US official ever used. It is about time the United States had such leadership to stand up to the biggest state-supporter of terror in the world. Thank you President Trump and John Bolton.
Bolton's Threat
"To the Mullahs in Tehran:
If you cross us, our allies, or our partners. If you harm our citizens. (Or) if you continue to lie, cheat, and deceive — yes, there will indeed be hell to pay." U.S. National Security Advisor John Bolton
"Hell to Pay"
John Bolton spoke to the American group 'United Against a Nuclear Iran' this week. This organization has campaigned for a hawkish approach to Iran's nuclear program. In the speech, Bolton made clear that the US would use "every tool in its toolbox" to pursue the Iranian military leader Soleimani.  Furthermore, he said that "there will be hell to pay" for regime officials who have targeted US troops and interests region-wide.
"The days of impunity for Tehran and its enablers are over," Bolton said. "The murderous regime and its supporters will face significant consequences if they do not change their behavior. Let my message today be clear: We are watching, and we will come after you."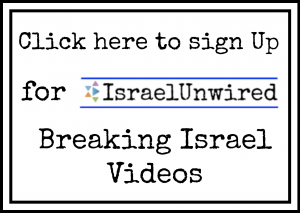 Bye-Bye Obama appeasement policy
Such a refreshing change from the Obama administration that not did nothing to harm the evil Islamic Republic of Iran.  Not only that, under Obama, the US but did everything to strengthen it! Obama's Iran nuclear deal, did indeed postpone Iran's nuclear capabilities. But, in essence, it accepted Iran as a nuclear power.  It only delayed it's nuclear capabilities by a few years. Obama also secretly, and illegally, handed over $150 billion in cash to Iran! This cash strengthened and emboldened Iran to ramp up its terror activities in the Middle East.  This caused terror and mayhem in countries that are traditional US allies, like Israel, Saudi Arabia and Yemen.
The world is much safer with a President Trump policy of trying to end Iran's evil and aggressive terror in the region and the world.
At the UNGA
The presidents of Iran and the US traded insults in dueling speeches at the UN on Tuesday. Iran's President Hassan Rouhani called Trump an authoritarian figure with a "Nazi disposition."
Trump charged back, "Iran's leaders sow chaos, death, and destruction."  "They do not respect their neighbors or borders, or the sovereign rights of nations. Instead, Iran's leaders plunder the nation's resources to enrich themselves and to spread mayhem across the Middle East and far beyond."