What an unbelievable sight to see, 100,000 Jews at the Western Wall of the Temple Mount for special Sukkot holiday prayers and priestly blessings.
Tens of Thousands Wave the 4 Species at the Western Wall of the Temple Mount
Sukkot Priestly Blessing
Some 100,000 Jews took part in the blessing of the Kohanim (Jewish Priests) that takes place at the Western Wall plaza. Thousands of Kohanim welcomed all those who attended the morning prayers at the foot of the Temple Mount.
As in previous years, the Priestly Blessing took place in the presence of the Chief Rabbis of Israel, the Rishon LeZion, Rabbi Yitzchak Yosef and Rabbi Dovid Lau. Rabbi Shmuel Rabinowitz, the US ambassador to Israel, David Friedman, Police Commissioner Roni Alshich, Ministers Uri Ariel and Ze'ev Elkin and Jerusalem Mayor Nir Barkat participated in the event. The candidates for mayor of Jerusalem, Moshe Leon and Ofer Berkowitz, also arrived at the Western Wall.
Ambassador David Friedman, a Jewish Priest himself, mentioned how it is "a great privilege to be a Cohen and to receive an opportunity to bless the Jewish people from the Western Wall, and this is the third time that I am taking part in the priestly blessing here as ambassador."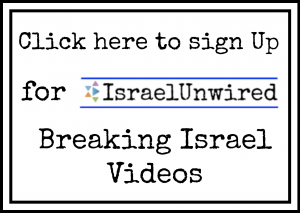 Like Temple Times
The Sukkot holiday is one of three holidays in the Jewish calendar when Jews are commanded to ascend to Jerusalem. The actual commandment was to visit the Temple, yet today with the Temple no longer standing, people come visit Jerusalem. One of the Sukkot holiday highlights is the Priestly blessing at the Western Wall plaza. We await the day when our Temple is rebuilt to be able to once again ascend the Temple to watch the Priestly blessings from there, where they are supposed to take place.
And Look at How Are Enemies Report This
Thousands of Zionist settlers have stormed al-Aqsa Mosque Compound to do Talmudic rituals at al-Buraq Wall today! pic.twitter.com/6hP6X48yt2

— Quds News Network (@QudsNen) September 26, 2018
Do you think they are interested in peace if they demonize every Israeli Jew a "Zionist Settler" and they deny the existence of the Jewish Temple, renaming it a term from a dream of a man who was born thousands of years after the Frist Temple was built by King Solomon?
This was my response:
LOL. Proof not to EVER trust news from this news source! This is what a denial of history looks like. That Wall is the Western Wall of the Jewish Temple Mount, the first Temple built by King Solomon thousands of years b4 Islam was invented by Mohammad!

— Avi Abelow (@AviAbelow) September 26, 2018