One by one Israel is uncovering the underground attack tunnels dug by Hezbollah into Israel. CNN's report was surprisingly factual, leaving out the usual anti-Israel bias.
Northern Shield
The Israeli army began Operation Northern Shield along the border with Lebanon to uncover and disable attack tunnels built by Hezbollah to infiltrate Israel underground. Their strategy was to secretly stream Hezbollah fighters into Israel and to carry out attacks against Israeli civilians, cutting off the main arteries of transportation for the IDF to come and help.
Inside the latest Hezbollah Tunnel
Imagine terrorists digging an attack tunnel like this towards your home. Hacking away inch by inch underground in order to kill you & your family. Israelis don't need to imagine. It's our job to protect them.

We just found a FOURTH Hezbollah tunnel dug from Lebanon into Israel. pic.twitter.com/PkHaTrrvDa

— Israel Defense Forces (@IDF) December 16, 2018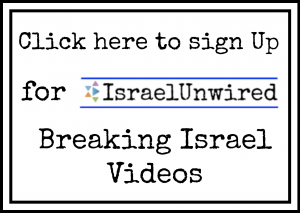 Lebanon and United Nations
After discovering the tunnel the IDF filled it with explosives to prevent any possible use of it by Hezbollah fighters.
"Anyone who enters it from the Lebanese side endangers their life," the IDF said.
"The Lebanese government is responsible for the digging of the tunnels from Lebanese territory. This is a serious violation of Israeli sovereignty."
All of these tunnels were dug under the watchful eyes of the United Nations peacekeeping force, UNIFIL, which was supposed to stop all Hezbollah activity in Southern Lebanon. Not only did the United Nations force not stop Hezbollah from digging these attack tunnels, they also allowed Iran to transfer 150,000 long range missiles for Hezbollah to use to attack Israel.
Israel can never trust the nations of the world or even the United Nations. Israel must do everything in its power to defend itself. This situation can not repeat itself. Israel will one day have to destroy all of those missiles and destroy Hezbollah, to free itself of the Iranian threat on our Northern border.
When Iran repeatedly says that it wants to destroy Israel, Israel does not have the luxury of ignoring those threats.