Pakistani Christain Asia Bibi is afraid for her life after her release from jail. Muslims are going crazy using violence against Pakistani Christians. After over eight years in prison, Asia Bibi's life is in danger if she continues to live in Pakistan, yet Pakistan has forbidden her from leaving the country.
Islamists raid Christian minority areas after Asia Bibi is given her freedom and not executed. pic.twitter.com/5nQWgGecMU

— Imam of Peace (@Imamofpeace) November 3, 2018
Violent Protests
Asia Bibi was on death row awaiting a death sentence for blasphemy charges, brought by a Muslim neighbor after a religious argument. Her acquittal by the Justice system has sparked violent protests by Muslims. Bowing to public pressure, the Pakistani government has forbidden her from leaving the country.
Even her lawyer, Saif Mulook, fled the country because he feared for his life.
Asia Bibi's Husband Pleas with the Western World
In a video message, Asia Bibi's husband, Mr Masih, said he feared for his family's safety.
"I am requesting the prime minister of the UK help us and as far as possible grant us freedom," he said.
He also called on Canadian and US leaders for help.
"The current situation is very dangerous for us. We have no security and are hiding here and there, frequently changing our location."
He added: "My wife, Asia Bibi, has already suffered greatly. She has spent 10 years in jail. My daughters were dying to see her free, but now this review petition will prolong her plight."
Her life is in danger in Pakistan. The only way she will live is if she is given asylum outside of Pakistan.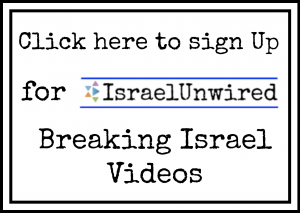 Reactions
I think @realDonaldTrump should offer this woman asylum. Pakistan's political system can't last in this country and either the poor woman will be assassinated by an Islamist thug or the justice system will betray her and she'll die all the same.

— Nick Eickman (@SOps256) November 3, 2018
Where is all women rights groups and #metoo from the case of #AasiaBibi? Where is Linda Sarsour? Why this shameful Silence?

— Nervana Mahmoud (@Nervana_1) November 4, 2018
Pakistini Muslims Protest Christian Woman Freed from Death Sentence