The IDF surprised this Hezbollah operative before he could surprise Israeli civilians. Take a look at what the IDF caught on camera from inside a terror tunnel dug from Lebanon into Israel.
Booby-Trapped Camera
The IDF official in the video explains how a camera was booby-trapped with a small bomb.  It blew up when the Hezbollah operative approached. The Hezbollah now know that we have infiltrated their underground terror tunnels and we will destroy them.  Israel will destroy their underground strategic plan to attack Israel.
Israel and the IDF understand that the next big war is a two-front war against Iran. Iran has developed a strong front on Israel's Northern border in Lebanon with their Hezbollah proxy as well as a strong front on Israel's Southern border in Gaza with their Hamas proxy. Israel has destroyed the terror attack tunnels from Gaza.  Now we are destroying the terror attack tunnels from Lebanon.
The US Gets It
Thankfully Israel today has a US leadership that understands the disastrous threats of Iran, and they are giving Israel the leeway necessary to defend ourselves. This is unlike the past Obama administration that sided with Iran, giving it $140 billion, secretly in cash.  Iran then used this money to arm itself and its proxies, to become an even bigger menace to Israel.
US National Security Adviser John Bolton today tweeted: "The US strongly supports Israel's efforts to defend its sovereignty, and we call on Hezbollah to stop its tunneling into Israel and to refrain from escalation and violence."
My statement in response to Hizballah's tunneling across the Blue Line. pic.twitter.com/KbcutHUOpe

— John Bolton (@AmbJohnBolton) December 4, 2018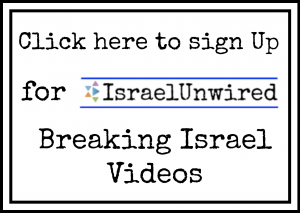 The Hezbollah Terror Tunnels
This is what it looks like 80+ feet underground, inside a Hezbollah attack tunnel dug from under a home in #Lebanon into #Israel.#NorthernShield pic.twitter.com/m9OUzTT7Xd

— Israel Defense Forces (@IDF) December 4, 2018