The IDF has a special educational program for an elite intelligence unit at Hebrew University, one of Israel's top Universities. The far-left Arab-communist student party at the University Hebrew made a horrific video that threatens the presence of IDF soldiers on campus.
Unfortunately, the University is doing nothing against the organization threatening the IDF soldiers. This whole horrific situation is the result of a far-left elite that controls much of the academic world in Israel.
In the video I'm speaking with Eytan Meir, Director of External Relations and Development at Im Tirtzu.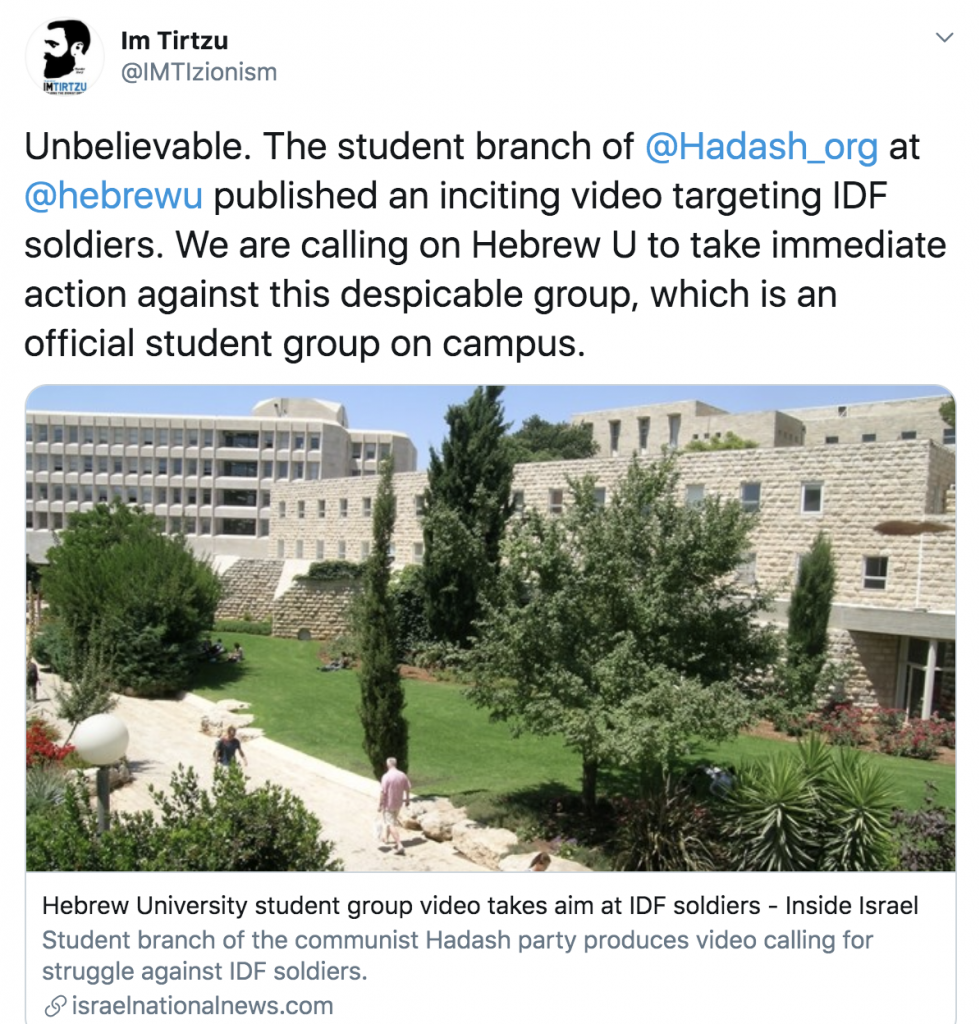 Former Transportation Minister Bezalel Smotrich tweets in response to the update that the IDF will give extra security to the IDF soldiers studying on the Hebrew University campus.