This small, simple wooden Torah ark tells a mighty story, on display at the Israel Museum now. I ventured there with two of the kids, to explore the latest exhibits, and found this: An incredibly moving tribute to our only Israeli astronaut in space, Ilan Ramon – his tragic end and inspiring messages left behind. This is the kind of treasure to be shared for generations to come, connecting past and future for the Jewish people.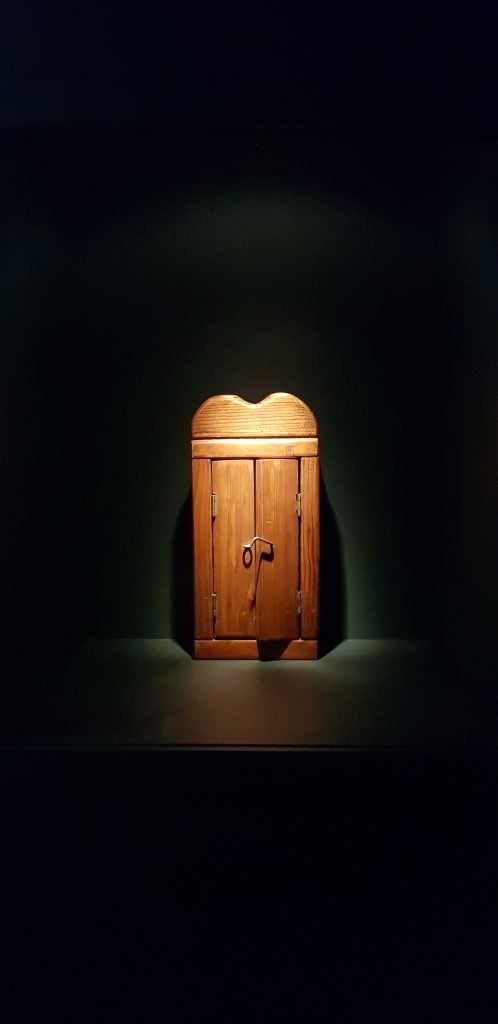 And it all started with a scribbled notebook, thought to be lost forever.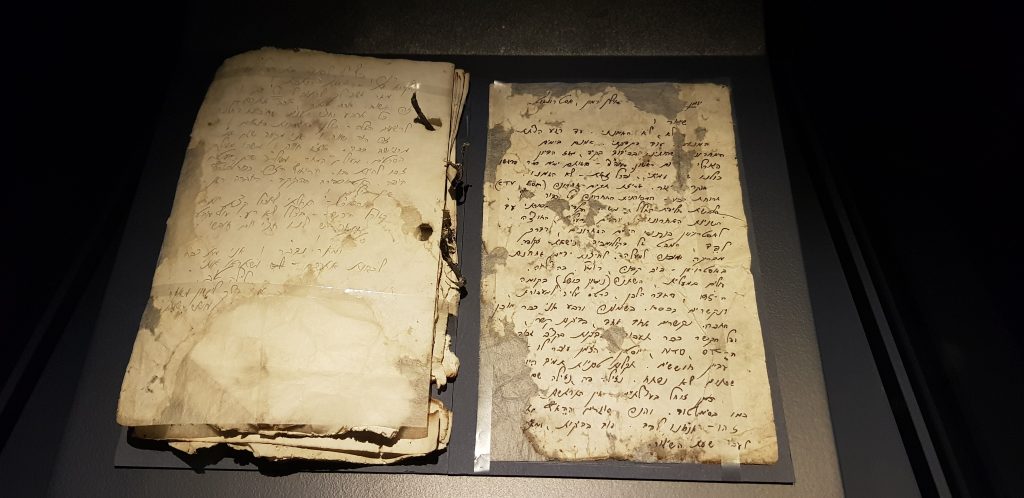 Ilan Ramon brought Jewish and Israeli objects into space, including a miniature Torah scroll that had been used in a concentration camp during the Holocaust. Few of those objects survived Columbia's fiery break-up over Texas' skies. Two items recovered were the camera he used to photograph the dust particles and a cardboard-covered notebook that had been his diary. Among the 18 pages of handwritten Hebrew deciphered after the notebook's reconstruction was the wording of the Shabbat Kiddush, which he had planned to recite in space. Other excerpts include mundane details of what Ilan ate, how he trained and more deeply, what he felt and shared with his wife Ramona while traveling in space – including the inspired vision of earth from space. 
The museum chose to include the biblical Enoch, or Hanoch in hebrew, a figure of mystery in the book of Genesis who flies close to God and never seems to die. This fragment of parchment from the Dead Sea Scrolls, featured next to Ilan's diary, brings our Jewish experience full circle, from the biblical record of perhaps the first astronaut in the history of man, to our modern Israeli hero.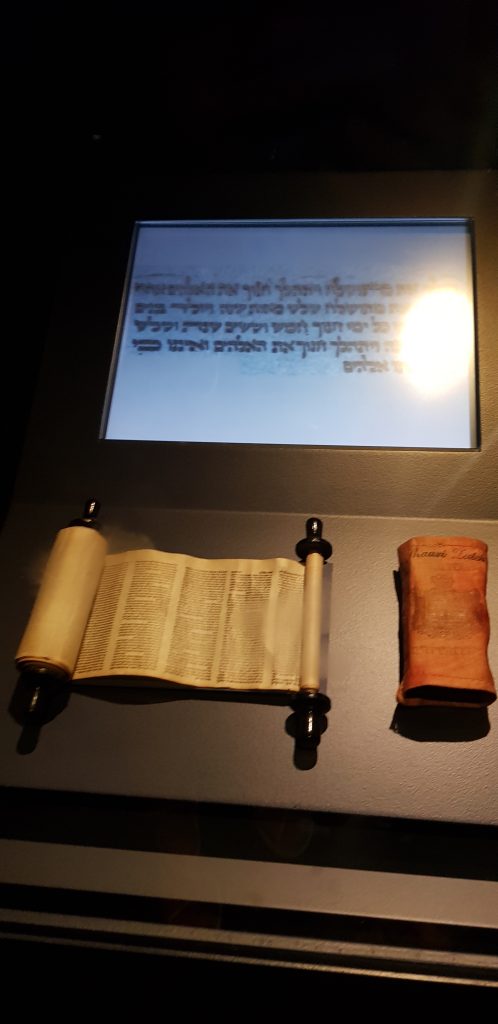 Catch the exhibit in Jerusalem, if you can – and if not, enjoy it here.