UCLA is about to disgrace itself by hosting a full-blown Israel hatefest, known for hosting anti-Israel activists and known terrorists.
Hosting Terrorists
The University of California Los Angeles (UCLA) is planning to host the upcoming National Students for Justice in Palestine (NSJP) Conference, which will take place on November 16th -18th.
NSJP has invited in the past speakers such as Khader Adnan, a senior staff member of the Palestinian Islamic Jihad as well as members of the Popular Front for the Liberation of Palestine (PFLP) — both recognized terror organizations by the US Department of State.
In 2007, Khader Adnan incited Palestinian Islamic Jihad terrorists to carry out suicide attacks in 2007.
In 2012, he spoke at the SJP conference.
Attendee Lina Bearat @LinaBearat called him "an inspiration to all of us."#IndoctrinatedInArizonahttps://t.co/DQWQopp04d pic.twitter.com/HiK0brb1Yu

— Canary Mission (@canarymission) June 27, 2018
Paypal just deleted the account of an organization that is linked to the PFLP, but UCLA will be hosting an organization that honors those terrorists!
PayPal has halted services to War On Want for their ties to the Popular Front for the Liberation of Palestine (PFLP), a terrorist organization responsible for the deaths of scores of Israeli citizens.

BDS and terrorism, two birds of a feather.https://t.co/8ly9AhkV3r

— Israel Under Fire (@israelunderfire) October 24, 2018
It is an absolute disgrace that UCLA should host such an Israel hatefest that hosts terrorists! We must all call upon the UCLA campus administration and express our concern telling them not to host this conference of hate.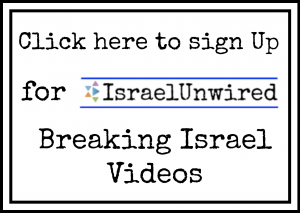 We Must Send the Following Message
UCLA Don't Host Violence on Campus!
This November the National SJP Conference is set to take place at UCLA. NSJP has a history anti-Zionism and antisemitism as Jewish and Zionist students on campus reported issues involving cyberbullying, harassment and a feeling of hostility towards their community on campus.
Click here to SEND an e-mail to call on the UCLA administration to stop this event from taking place on their campus and ensuring the safety of all students.
#UCLADontHost