Six people have just been injured in a drive-by terror shooting attack at the Ofra junction in the Binyamin region. One of the seriously injured is a young pregnant woman. The public is being asked to pray for her immediate recovery. Please have her name in your prayers. Her name is Shira bat Liora.
UPDATE: Doctors just delivered the baby of the woman seriously wounded in tonight's terror attack. Initial reports are that the baby is stable. The baby was delivered 10 weeks early. The mother is fighting for her life, please pray.
To pray for the baby – Tinok ben Shira Yael (or Tinoket bat Shira Yael)…don't know if the baby was a boy or a girl…will try to see if anyone knows.
A security camera at the Ofra Junction, north of Jerusalem, captured footage from the shooting attack. The security guard is pointing out the white car that slows down to shoot and then speeds up and drives away.
#breaking 3 Israelis were wounded by a drive by shooting attack in Ofra Junction in West Bank. One of them , a pregnant woman, in serious condition. The Palestinian car, a white Skoda fled the scene. Video from the scene courtesy of Srugim pic.twitter.com/y9ZoSQutzq

— Yonat Friling (@Foxyonat) December 9, 2018
Attack Details
The terrorists were driving a white car with Palestinian Authority license plates. They drove by a bus stop and shot at the people standing there.
A total of 6 people were injured in the shooting. One was a young woman who is now in critical condition w/ a gunshot wound in her upper body. Two are in moderate condition, including a 21 year old man.  Three other people were lightly injured. They have all been taken to the hospital for treatment.
Roadblocks are being set up throughout the area by IDF soldiers to catch the terrorists.
At this moment, IDF forces are entering the Arab village of Silwad in Samaria right next to Ofra.  It is a known hotbed of Hamas terrorists.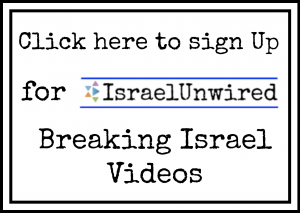 IDF Statement
Shots were fired at Israeli civilians standing at a bus station from a passing Palestinian vehicle. IDF troops nearby responded by firing towards the vehicle, which fled. IDF troops are currently searching the area. pic.twitter.com/sQtB5kr2gz

— Israel Defense Forces (@IDF) December 9, 2018
Drive-By Shooting
An IDF spokesperson confirmed that the terrorists had opened fire from a car, adding that Israeli security forces are conducting searches of the surrounding area for the terrorists.
"Following the previous report regarding the shooting attack adjacent to the Ofra Junction, shots were fired from a passing Palestinian vehicle towards Israeli civilians who were standing at the bus station. IDF troops who were present nearby responded by firing towards the suspect vehicle, which fled," an IDF spokesperson said.
"IDF troops are currently searching the area. The Commanding Officer of the Judea and Samaria Division, Brig. Gen. Eran Niv, is present at the scene."