The wanton terror campaign against Jews across Israel has only increased since the Bennett-Lapid-Abbas government took over. From arson balloons sent from Gaza to rocks and burning tires around the community of Evyatar and firebombed vehicles in Jerusalem, attacks are increasing and the IDF is being held back from doing anything. The latest attack was last night when a molotov cocktail was thrown by two Arab terrorists at cars driving south of Efrat.
Al Arub, the Arab village made up of "refugees" from Israel's 1948 War of Independence, is actually built ontop of an important archeological site in connection to last Jewish King – Bar Kochbah. Al Arub has expanded and its buildings now buttress the road, creating a security nightmare.
Rock attacks and molotov cocktails are often thrown at motorists passing by.
The bigger issue though is that why was the IDF not allowed to pursue the terrorists into El Aroub – after all, there is a small IDF base right there. Furthermore, with the new bypass road being built around El Aroub, there is a need to clamp down on violent Arabs from the nearby village.
Firebombs in Jerusalem as Well
The violence has not been relegated only on the roads in Judea and Samaria, but Jerusalem residents have felt it as well. In Jerusalem, a car of a Jewish resident of the Shiloach Heights was also firebombed this week. The attackers have still not been found.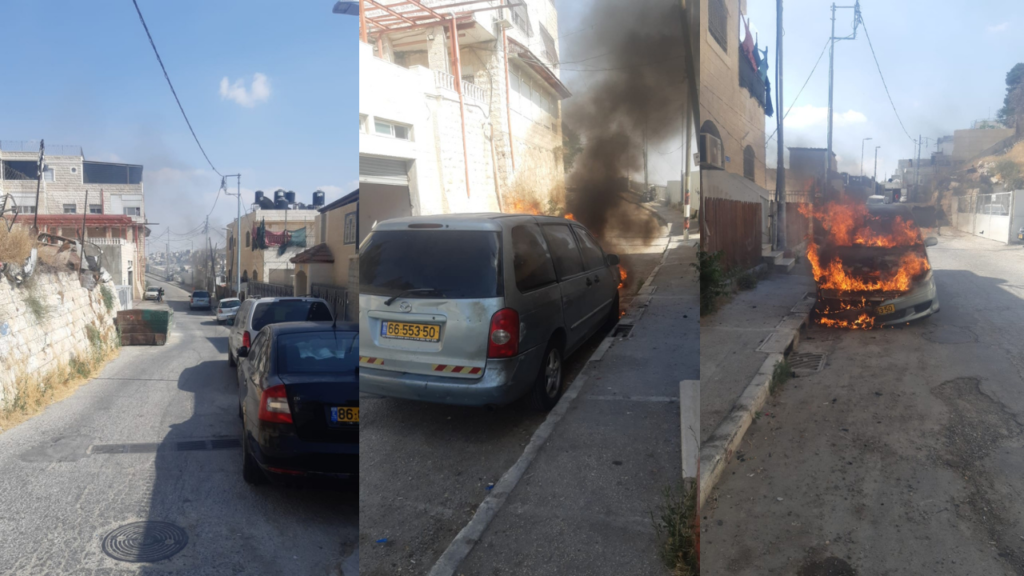 With the destruction of Evyatar slated to be soon – it appears the IDF has its "hands full." Let's face it, the new government appears to be more concerned with destroying Jewish home than protecting Jewish citizens.