3 IDF Soldiers were seriously wounded tonight in what the IDF called a car ramming terror attack. Locals called it a car accident. A local Arab resident leaked a video of the horrid scene online and Muslims rejoiced at when they saw the video.
We are not posting the horrible video where you see the soldiers. This is out of respect to the injured soldiers lying in pain on the ground. Here is the video with the soldiers blocked out. EMS volunteers from United Hatzalah treated the injured.

Here is a snapshot at the translation of some of the despicable comments posted on this Arabic facebook video post.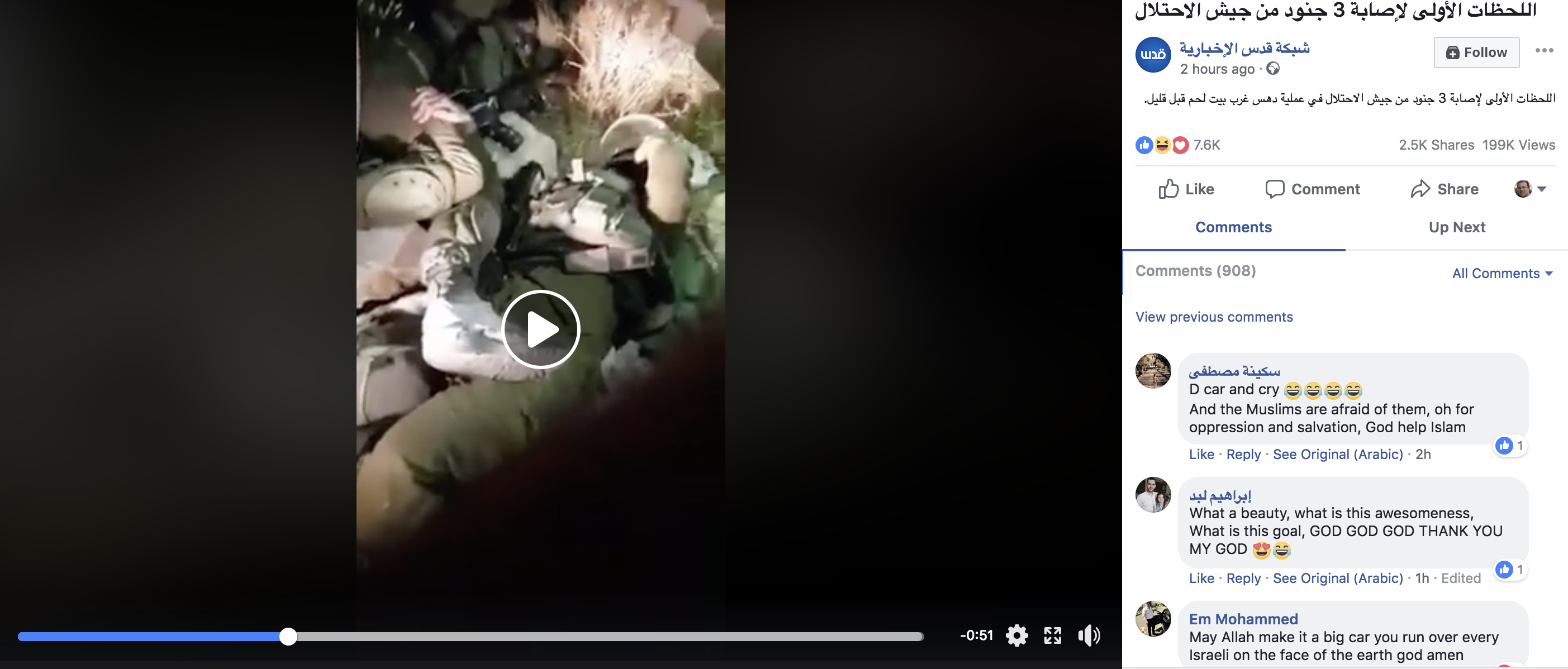 Over 900 comments came in already in just 2 hours, mostly to praise killing and injuring Jews.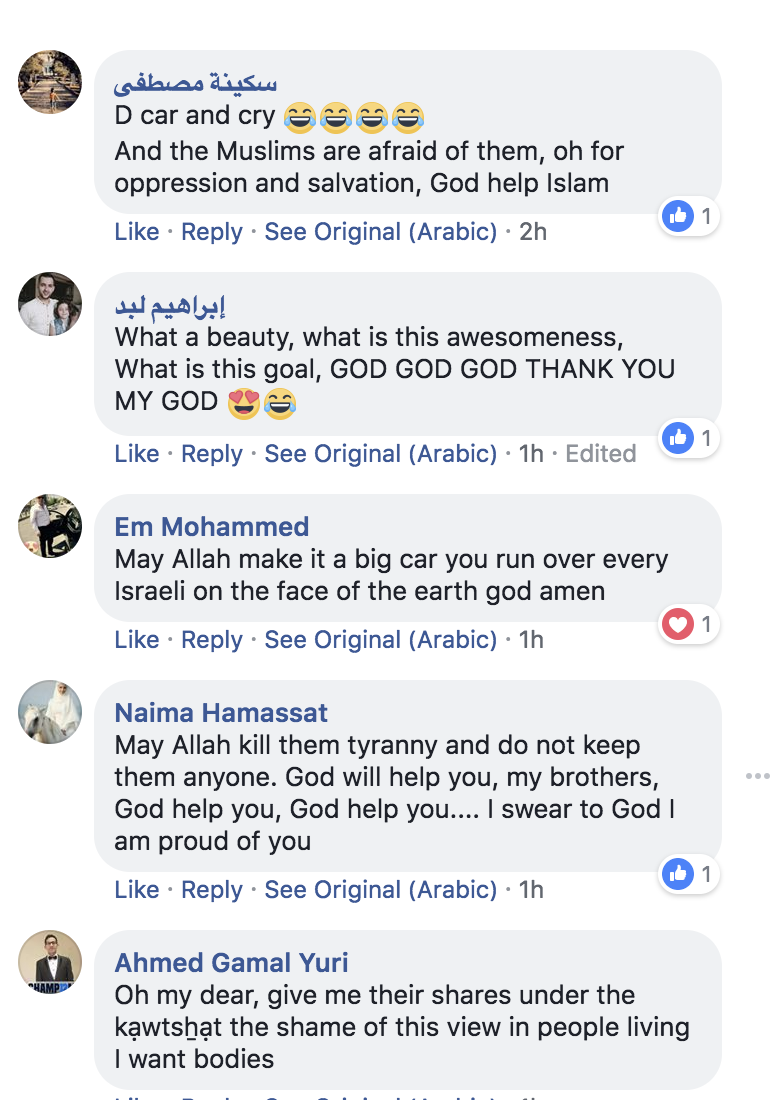 IDF Statement
"Over the last hour, an Arab driver attempted to run over IDF troops during a security patrol in the village of Husan, northwest of Bethlehem."
"Three soldiers were injured and were given medical treatment at the scene. They were taken to the hospital for further treatment.
"IDF troops are searching the area for the suspect. The circumstances of the incident are under investigation"
Message from Local Arab Resident
One of the local residents sent the following message to Israeli Parliament member Yehuda Glick. He posted it on his facebook page.
"Tonight, at the entrance to the village of Battir and El Hader, near Husan, 3 soldiers were hit by an Arab car who fled the scene. The initial reports said that it was a terrorist car ramming attack. This was not the case.
Immediately following the accident, local Palestinian residents rendered assistance to the soldiers and called for a Palestinian ambulance. The driver gave himself up to the police and stated that it was an accident.  He was afraid that if he stayed, he would have been shot by the soldiers (which probably would have happened)."
Was it Intentional?
"We, in the Path of Hope and Peace have warned the army commanders of the dangers for the soldiers walking in middle of the local streets. The streets are dark with lots of blind bends and the drivers don't exactly stay in their lanes, so an accident like this was waiting to happen. We actually reported the problem about soldiers we saw and just missed hitting in the light of day. At night, the situation is so much worse."
Glick then added that "it would be nice if proper information was gathered before stating that something like this was a terrorist attack, when in fact, it was not."
As of this moment, the IDF has NOT changed their assessment to calling this a car ramming attack.
Regardless, the online comments on seeing three Israeli soldiers seriously injured due to being run over speaks volumes.