Israeli Prime Minister Netanyahu and his wife Sarah were invited for a secret visit to the Muslim country of Oman to discuss regional affairs. With each passing day, ties are growing stronger between non-Shiite Muslim countries in the Middle East and Israel. Why? The Shiite Islamic state of Iran is a threat to all non-Shiite countries. Hence, they are all turning to Israel out of a shared interest to stop Iran's aggression and terror. All these non-Shiite Muslim countries know that they can only count on Israel for help to stop Iran.
Oman
Virtually all Omanis are Muslims. Three-quarters of Omanis follow the Ibadi School of Abd-Allah ibn Ibadh of Islam. It was created as a result of one of the first schisms within the Muslim religion.
Oman, like other non-Shiite countries, is threatened by Shiite Iran.
Controversy Sunni Muslim Countries Strengthening Ties with Israel
Bahraini writer Abdullah Al-Junaid has sparked controversy after saying that his country will not ask for anyone's permission to establish direct and formal relations with Israel.
"If Bahrain finds its interest in this, it will not take permission from anyone," Al-Junaid said in an interview with Russia Today, adding that the Palestinians must return to what he described as "political reality".
"Why do they not form political parties instead of armed fronts," he said.
Al-Junaid's statements sparked controversy on social media with one user saying he does not represent the Bahraini people.
Bahrain has recently supported Israel's right to self-defense, after Tel Aviv targeted "dozens of Iranian military positions in Syria". In return, Israel praised Manama's support and described it as "historic".
"Bahrain writer: We do not need permission to normalise relations with Israel." Bahrain, Oman; these are not the only Arab states that think like this. Palestinians & their anti-Israel useful idiots in the West need to be worried. Very worried. https://t.co/cqXccvqpby

— Rɪᴄʜᴀʀᴅ Kᴇᴍᴘ ⋁ (@COLRICHARDKEMP) October 31, 2018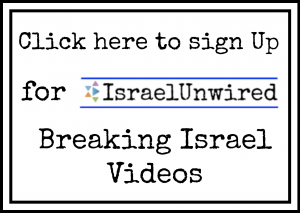 Israeli Minister of Sport Miri Regev Visits Abu Dhabi
For a historic first, an Israeli Judo team was allowed to participate in a competition in Abu Dhabi. the Israeli team won a medal and the Israeli national anthem was played at the awards ceremony.
Israeli Minister of sports, Miri Regev, took advantage of her stay and visited the third largest Mosque in Islam, located in Abu Dhabi.
Things are Changing
Yes, things are changing. Some Muslim countries today understand that Israel is an important ally that can help them. However, one must understand that it is an ally of interests. At this point in time they are afraid of Iran, and Israel is the one country they can turn to for help. However, people should not delude themselves into thinking that this change means that an eternal peace with the Arab/Muslim world is upon us. Political alliances are due to political interests. Just 30+ years ago, Iran was an ally of Israel's to fend out the joint threat of the Sunni Muslim countries. Each generation brings its own challenges and geo-political changes. Alliances between countries are based on joint interests, that change over time.
We should be thankful for the non-Shiite Muslim countries positive change in attitude towards Israel, however, we must be realistic and understand that it is due to joint interests of today. Tomorrow, those interests can change. That is real-politic. That is the correct way to understand the geo-political landscape.