The Palestinian Authority responded to President Trump's decision to close the PLO Washington DC office and called it a "Declaration of War."
PLO
The PLO, the Palestine Liberation Organization, is a terror organization.  It is still a terror organization.  They set it up back in 1964.  The goal was simple – destroy the State of Israel.  They still educate their children in schools and via television programs to hate and murder Jews. In addition, they also use hundreds of millions of dollars, from international aid, to pay terrorists in jail, as a reward in pursuant of the amount of Jews they killed. This is what people call "pay to slay."  The "liberal" Western democracies continue to ignore this for decades. The fact that Western leaders ignored this blatant support of terror and absolute abuse of international aid is scandalous.
Finally, President Trump is calling out the hypocrisy of the PLO that today runs the Palestinian Authority. He is the first US President, and Western leader to highlight their continued support for terror and continued refusal to negotiate. The charade is over, and the Palestinian Authority is mad.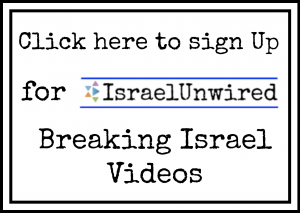 Truth
The Trump administration's decision to shut down the PLO office in Washington has the "palestinian" Arabs calling the move a 'declaration of war.' The White House has explained the move as a direct consequence of the Palestinian Authority for refusing to negotiate directly with Israel and the US.
The truth? The Palestinian Authority has been waging war against Israel and the West for decades. It is about time that someone stands up to the Palestinian Authority.
Closing the PLO's DC embassy sends exactly the right message.  The Palestinians will no longer be rewarded for rejecting peace talks and violating US law. If incentives couldn't bring them to the table perhaps punishment will.

— Michael Oren (@DrMichaelOren) September 11, 2018
Thanked Amb. David Friedman for the President's decision to close the PLO's DC legation. Punished rather than rewarded for refusing peace, the Palestinians might now negotiate. Israel, which has never been stronger nor known a friendlier administration, must seize this moment. pic.twitter.com/IClHOQgKAz

— Michael Oren (@DrMichaelOren) September 12, 2018