The caravan of migrants, that the progressives said would never happen, has finally come through Mexico to storm the US border. This is not a humanitarian crisis. This is an assault on national identities, national borders, and the sovereignty of nations. Hence, the United Nations just passed a resolution calling migration a right.  That in essence erases the rights of a sovereign nation to protect its borders.
Migrants broke through this wooden fence to try and cross into the US via the train tracks.  Now, riot police have to push them back.  The border crossing remains closed and the migrants have nowhere to go but to turn around and go back
Members of the #MigrantCaravan break through a border wall fence in California and are repelled with pepper spray smoke pellets. pic.twitter.com/E1DsTVHcmU

— Kyle Morris (@RealKyleMorris) November 25, 2018
Progressives complained about the attention the Trump administration gave to the caravan of migrants crossing Mexico. For weeks they said, "Why is President Trump making a big deal of migrants who are crossing through Mexico?  It's not like they are on the US border trying to get in." Now that these illegal migrants are trying to illegally enter into the USA, they protest the US use of tear gas to push them away.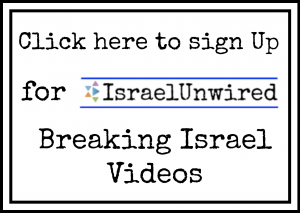 Tweets That Say It All
This is terrible, only a few miles from beautiful San Diego.

No country on earth should put up with such anarchist campaigns to breach a sovereign country border like this! https://t.co/H8dILRATbh

— Mark Halawa – مارك حلاوه (@HalawaMark) November 25, 2018
Everyone at CNN said this would never happen. They mocked President Trump for saying this is a developing problem. https://t.co/V9fA0QpckS

— Arthur Schwartz (@ArthurSchwartz) November 25, 2018
This #migrantcaravan is attempting to break into the US w utter disregard & zero respect for our rule of law. This is indefensible even for those who have wrongfully given this group every benefit of the doubt.

— Lee Zeldin (@RepLeeZeldin) November 25, 2018
Yes I'm all for immigration. I was lucky enough to be born a citizen of this great country, I want others to have the opportunities I have here. However, I see nothing wrong with wanting them to go through our processes and follow our laws.

— joleen (@joleen78593873) November 26, 2018