Last week three Jews in the Israeli city of Elad were brutally murdered by a pair of Arab Muslim terrorists who hacked them with an ax, sometimes while the victims were simultaneously trying to protect their children and other potential victims in the area. 3 more were seriously injured by the ax-wielding terrorist. This is Shai Ben Shlomo, one of the victims.
Shai Ben Shlomo was hacked in his head with the axe but thankfully he didn't die.
He was in a coma, really critical condition & just now woke up for the first time since the attack.
As you can see in the video, the first thing Shai did upon waking up from his coma was put on his Tefillin, the traditional Jewish morning prayer phylactery & say the daily Shema Yisrael prayer, calling out his belief in the One G-d in heaven above.
Here you can see what his head looked like after the attack. Even though the picture is a bit gory, his family gave permission for the world to see what the terrorists do to us.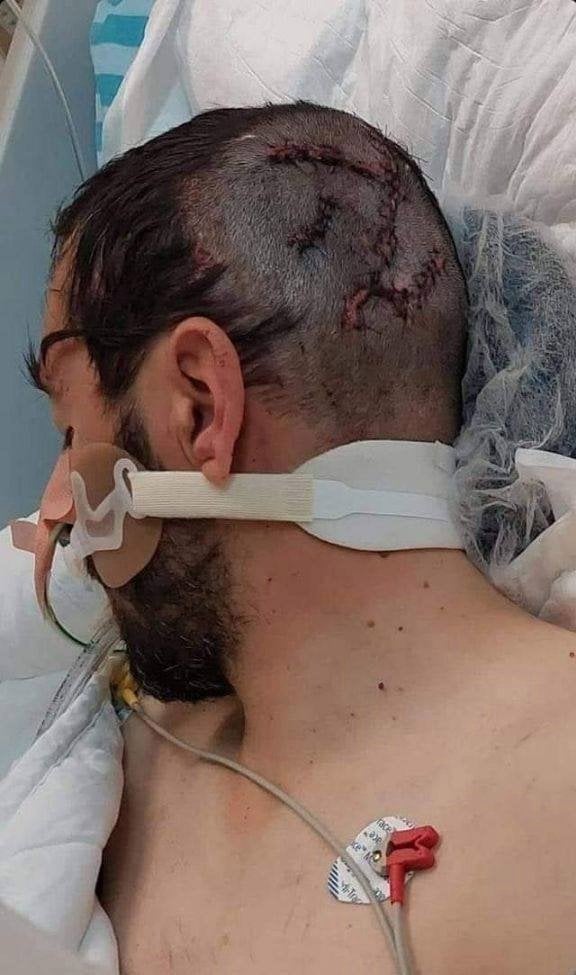 Shai was with his 4 kids when the terrorists attacked him with the ax and knife. Somehow he succeeded in protecting his kids and take them to the side to further protect them, even after he was attacked and semi-unconscious. It was after he managed to save his kids that he then collapsed.
Please continue to pray for Shai's speedy recovery. His Hebrew name is Shai ben Ilana.