Thanks to a Freedom of Information Act request from an Israeli non-profit organization, Maccabi, one of Israel's largest medical insurance companies, provided the data and it is scary.

From an analysis by David Schuldi (in the Hebrew images below) of the data received according to a FOIA request, from the Maccabi HMO (a medical insurance company for about 25% of the general population) regarding the monthly infant mortality between the ages of 0-27 days.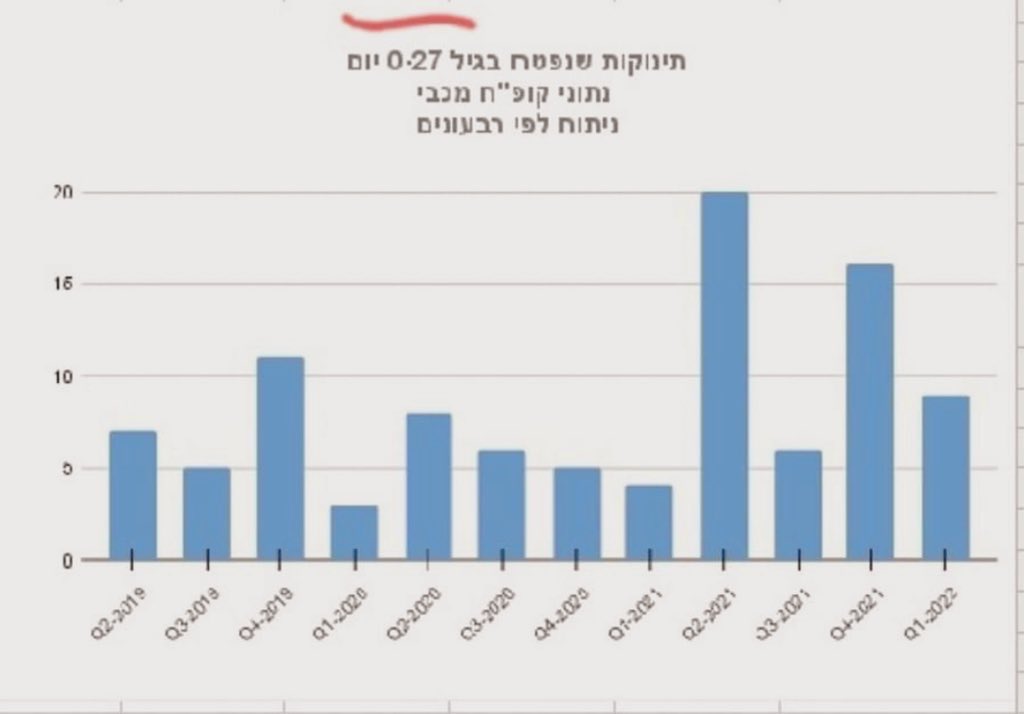 The data shows a 150% increase in infant mortality in the month after birth in the second quarter Q2 of 2021 compared to the same period in the previous 2 years!
The data also shows a 220% increase in the fourth quarter Q4 (after the Israeli booster campaign) compared to the same period in the year 2020 and almost 45% more than in the year 2019.
It appears that in the period from April 2021 to March 2022 – 51 Babies died. That number is double the number of babies who died up to 27 days after their birth, compared to the corresponding period in 2019.
The main death waves were correlated – after the vaccination waves:
Quarter 2 in 2021:
20 babies died.
2.5 times compared to the corresponding periods in previous years.
Quarter 4 in 2021:
16 babies died.
3 times more than the corresponding period in 2020 and 45% more than in 2019.
* Israel rolled out the booster wave in August 2021.