The Muslim country of Indonesia was hit hard by a tsunami last week.  Indonesia and Israel do not have formal diplomatic ties.  But that did not prevent Israel from helping.  They sent emergency supplies to help the suffering Indonesian people. Indonesia's central Sulawesi island was hit by a 7.5 magnitude earthquake which caused a disastrous tsunami. More than 1,500 people have already been recorded as killed by the natural disaster.
Israel, a world leader in disaster relief, offers medical and rescue aid to Indonesia, the world's largest Muslim country and one that has no diplomatic ties with us. This again demonstrates our compassion and humanity and our willingness to share our expertise for its betterment.

— Michael Oren (@DrMichaelOren) October 3, 2018
@afagerbakke @Ostrov_A @StandWithUs @coaxialcreature Israel sent humanitarian aid to victims of natural disasters in Indonesia.
Israel sent water filters from NU Filtration to meet the needs of clean water for the victims of earthquake and tsunami in Sulawesi. pic.twitter.com/DPh5fLbhVA

— Ester Tammy (@EsterTammy1) October 5, 2018
Rescue Efforts
International rescue efforts abound to help the Indonesians.
Israel usually sends rescue teams to all natural disasters around the world.  But it was not able to send to Indonesia because no diplomatic relations exist between the two countries. Instead, Israel found other ways to help the Muslim country in their struggle to overcome the disastrous effect on its population.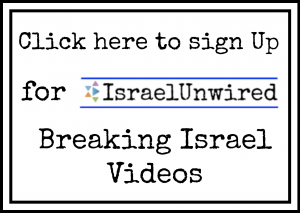 Israeli Assistance
According to the United Nations, around 200,000 Indonesian people in the disaster zone need urgent help.  This is especially true for tens of thousands of children. Experts estimate that around 70,000 homes were destroyed or damaged. Those who survived the tsunami are battling thirst and hunger.  Basic things like food and clean water are in short supply.  Meanwhile, local hospitals are overwhelmed by the number of injured.
Israel always wants to help, like Israel always does. Due to the sensitive diplomatic situation, Israel had to find other ways to send help since it was not able to send any help directly. Instead, Israel sent water purifiers to the disaster-hit areas of Indonesia under the auspices of the Red Cross together with a delegation of aid workers. This report was not confirmed by the Israeli Foreign Ministry nor the Prime Minister's Office.
This is Israel in Action Around the World