Commander General Amir Ali Hajizadeh in the Iranian Revolutionary Guards threatened US bases and US aircraft carriers that are within range of Iranian missiles. Iran is not just a threat to Israel, Iran is a threat to the whole freedom loving world. They openly express their desire for Islamic Jihad against the whole West, not just against Israel. Chants about destroying Israel and the United States are frequently heard at political events. That is why they also frequently call Israel "the little satan" and the USA "big satan".
"We Can Strike the Americans Anywhere They Are."  They are "like pieces of meat before our teeth."
Iran's Threat
Hajizadeh appeared on an Iranian TV program. He reviewed maps of different U.S. airbases in the region.  There are US bases in Qatar, Al-Dhafra in the UAE, and Kandahar in Afghanistan, all within Iranian missile range. He also said that American aircraft carriers in the Persian Gulf or the Gulf of Oman are within range, and that the U.S. military presence that used to be a threat to Iran is now an opportunity. He described Iran's arsenal of captured UAVs, saying that it consists of Sentinel, Predator, Reaper, Shadow, ScanEagle, and Hermes drones, and he added that Iran would support any group or country that wants to confront Israel. The show aired on November 21, 2018. The program was translated and subtitled by MEMRI.
Iranian Ballistic Missiles
Unfortunately, Obama's Iran nuclear deal did NOT deal with the Iranian ballistic missiles program. Iranian ballistic missiles are not only a threat to Israel but to the whole world, including Europe and the USA.
Last year, Hazijadeh claimed that Iran is in possession of what he described as the "father of all bombs."  This is a domestically-made 10-ton bomb with a high destructive power.
Iran continuously insists that its missile program is defensive and not in violation of UN resolutions.  US Secretary of State Mike Pompeo accused the Islamic state of testing a medium-range ballistic missile capable of "carrying multiple warheads," which he said could strike "anywhere" in the Middle East and even parts of Europe. However, this claim of "defense" does not go hand in hand with its constant calls to destroy Israel and the USA.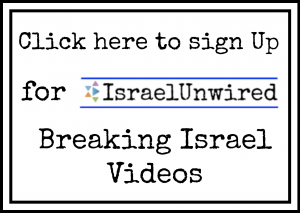 Reactions
😂😂
Just like they've been threatening to "wipe Israel off the map" for 40 yrs.!  The regime that brutally oppresses, loots #Iran & uses the hungry people's $$ on global terror, is bankrupt, despised by #Iranians & on its last legs, flexing its fake muscles. @khamenei_ir @jzarif

— SAMKAY (@Freeiran_Sam) December 7, 2018
They should be proud that they spend so much on military while the people of #Iran can't drink water. Makes perfect sense.

— (((Rothenberg4Justice))) (@ReelRotation27) December 7, 2018