Anti-Semitism in France is not a new phenomenon. During the Holocaust, the French people did not help the Jews as much as they helped the Nazis kill Jews. But, killing an 85 year old Holocaust survivor is a new low for the troubled country.
The Murderer
The murderer was the woman's Muslim neighbor. They have known each other personally since he was seven years old.
France has a problem with antisemitism, and a lot of it is Muslim antisemitism.
Message from her Grandaughter
The following text was posted by Noa Goldfarb, the victim's grandaughter
Twenty years ago, I left Paris knowing that my future wasn't there. Not for me or for the Jewish people.
But who could think that I would leave my loved ones where terror and cruelty would lead to such a sad ending.
This can only happen to others.
But the reality is different… Savta (Grandmother in Hebrew) was stabbed to death 11 times by a Muslim neighbor she knew well.
He also made sure to set fire to his apartment to leave us no memory. No Photo Album, neither of her… nor Saba (grandfather in Hebrew), no letters… Nothing!
All we have left is our tears.
Hoping for a better future.
Daddy's on his way to you. "Peace to your soul" (in French)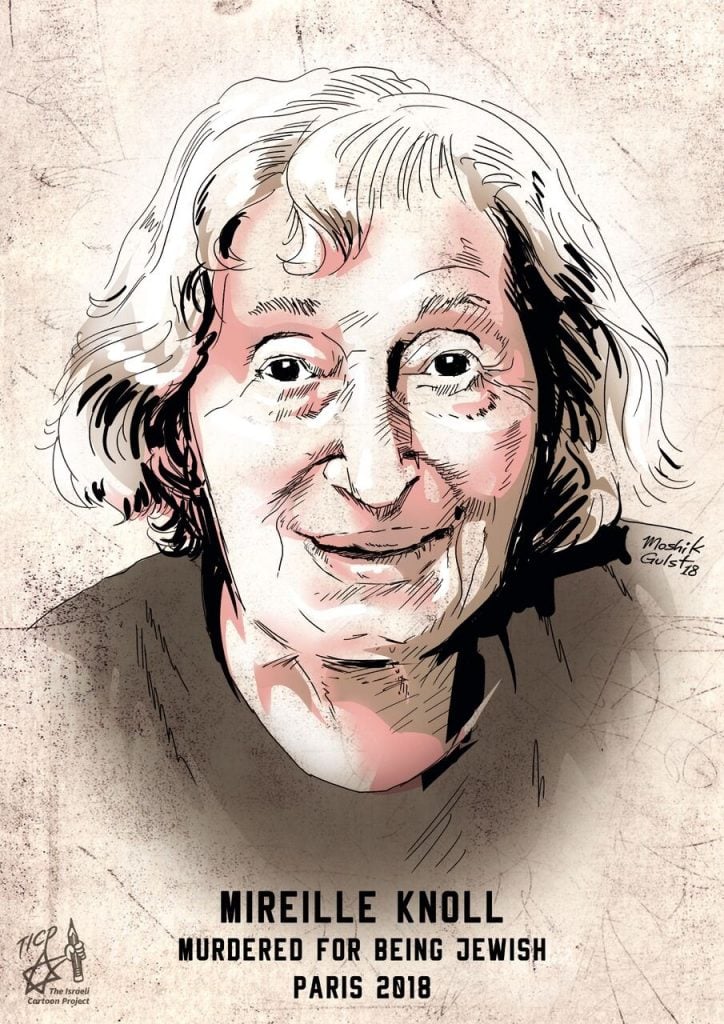 Numbers of Jews in France
Generally speaking, Jews are known to live in Israel and the United States.  That is where the two largest population centers of the Jewish people are located.  However, France is #3.    In France, there are around half a million Jews.  Many live in the area of Paris.  The next largest Jewish center is Marseilles.
Holocaust in France
Although the Holocaust began in Poland in September 1939, the Nazis began persecuting French Jews in 1940.  They deported tens of thousands of Jews from France to concentration camps in Germany and Poland.  The Nazis killed almost all of the Jews they deported.   However, most of the Jews in France did survive the Nazi persecutions.  Almost 75% survived the Holocaust.
21st Century Anti-Semitism in France
During the 2nd intifada in Israel, which took place between the years 2000 – 2004, many second-generation immigrant Muslims  in France joined in massive demonstrations against Israel.  In addition to demonstrating against Israel, some more radical elements began to attack local Jews – verbally and physically .  
This led some French Jews to decide to move to Israel.  If they were already having trouble with an Arab population in France, many figured they may as well move to Israel already and live a complete Jewish life.   Some statistics show that over the last five years, more French Jews made aliyah (moved to Israel) than American Jews.  Almost all Jews in France occasionally experience insults or harassment.  This is all due to policies of unbridled immigration in France in recent decades coupled with massive anti-Israel sentiments among the worldwide Muslim  population.  This week's killing of a Holocaust survivor is a new low in the history of Jews in France.