Hollywood actress, Natalie Portman, recently inadvertently disgraced herself by becoming a poster child for boycotting Israel. Another Hollywood actress, Mayim Bialik, is different.  She came out standing strong for Israel. Thank you Mayim Bialik!
Bialik vs. Portman

Bialik was in Israel as a keynote speaker at the annual conference dedicated to fighting antisemitism. She spoke about the antisemitism she experiences online and specifically on social media.

While many public figures shy away from showing public support for Israel in order not to "hurt" their image or their Hollywood career, Bialik prefers showing support for Israel.

Many people think that Hollywood is run by Jews and much antisemitism emanates from that false belief. However, actors and musicians face tremendous pressure to NOT show support for Israel and to NOT visit Israel. Many are very afraid of the impact on their careers and their fan base. This pressure kills the argument that Hollywood is "run by Jews."

Thankfully, as opposed to Portman, Bialik feels true to her Jewish identity and to the homeland of her people. She has consistently stood proud in support of Israel.  She even donated money for the purchase of special vests for IDF soldiers.

Read more about the public backlash against Natalie Portman for becoming the poster child for boycotting Israel.

Actress @missmayim has more #commonsense & #wisdom than confused @natpdotcom #NataliePortman on the issue of #Israel70. #Israel as a vibrant, admirable though always besieged & threatened #democracy. @afshineemrani @RabbiShmuley @rabbisacks @IsraelinPH RT https://t.co/zHO70C7FlY

— Wilson Lee Flores (@WilsonLeeFlores) April 21, 2018
Active Support for Israel Online

How about this as we head into Shabbat.   My family just booked our tickets to go to Israel this summer. I know – I was just there. Why again? Because… #Israel. Forever. Always. Shabbat Shalom, Israel.

— Mayim Bialik (@missmayim) April 20, 2018
Happy Israeli Independence Day!! 🇮🇱🇮🇱🇮🇱✡✡✡

— Mayim Bialik (@missmayim) April 19, 2018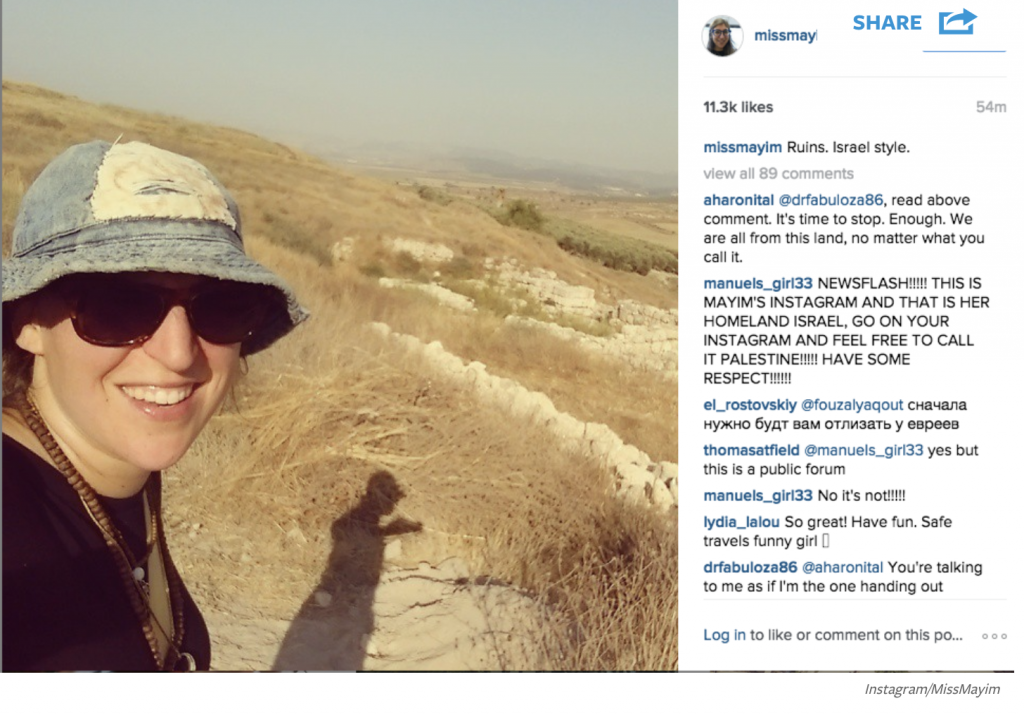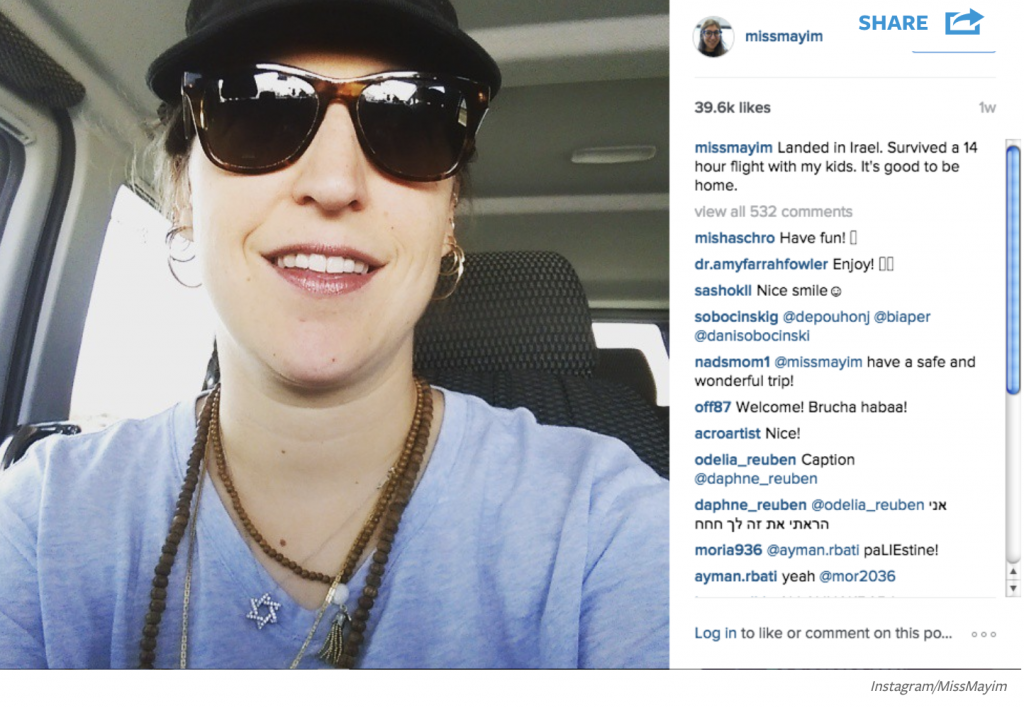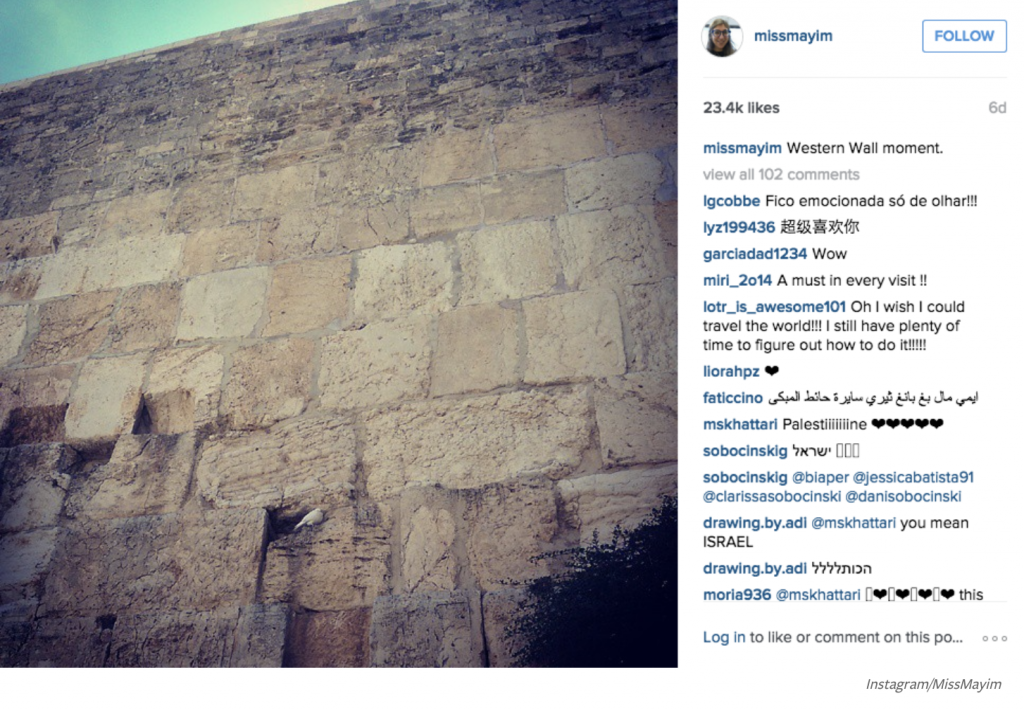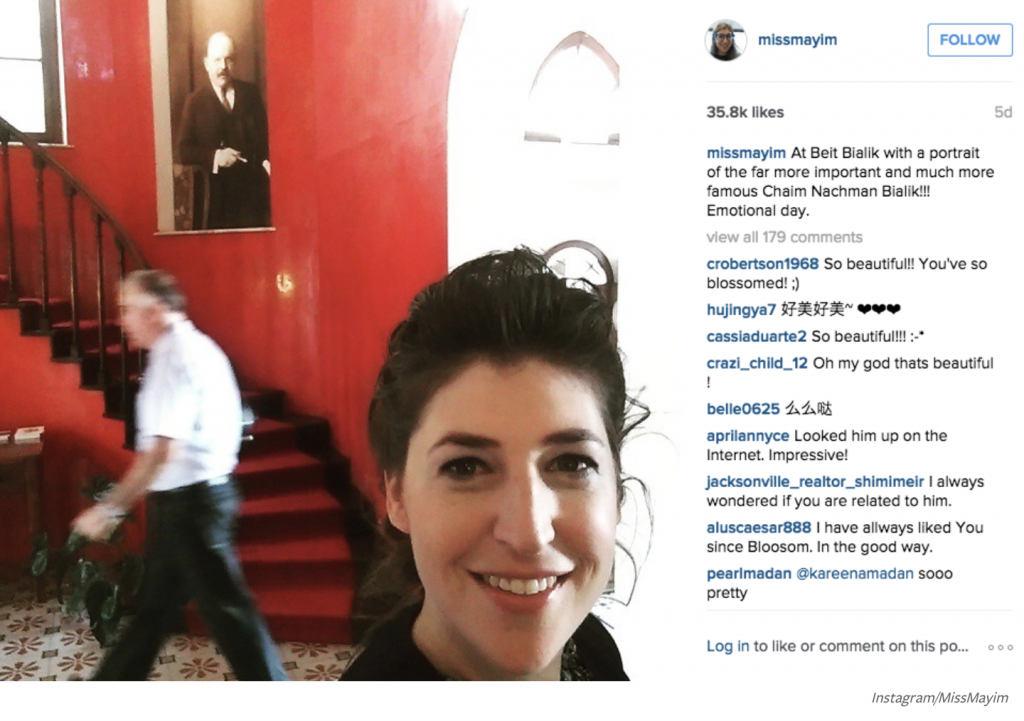 Here is Mayim's full speech at the antisemitism conference.