History was made today in Israel with the Prime Minister, the President and the Speaker of Parliament all coming to Hebron to commemorate the first documented massacre in the Holyland, the Hebron massacre in 1929.
Hebron was the oldest Jewish community in Israel, which existed since the Second Temple period 2,000+ years ago, and it was decimated by their Arab Muslim neighbors 90 years ago, with the British authority then exiling all the surviving Jews because they did not want to protect them.
Israeli PM Netanyahu also made history today by being the first Prime Minister to visit Hebron and speak at a State function, in memory of the 67 Jewish community members massacred there 90 years ago. While we mourn the past, we are grateful for the present. We have returned to our holy city of Hebron and we are growing day by day never to leave again!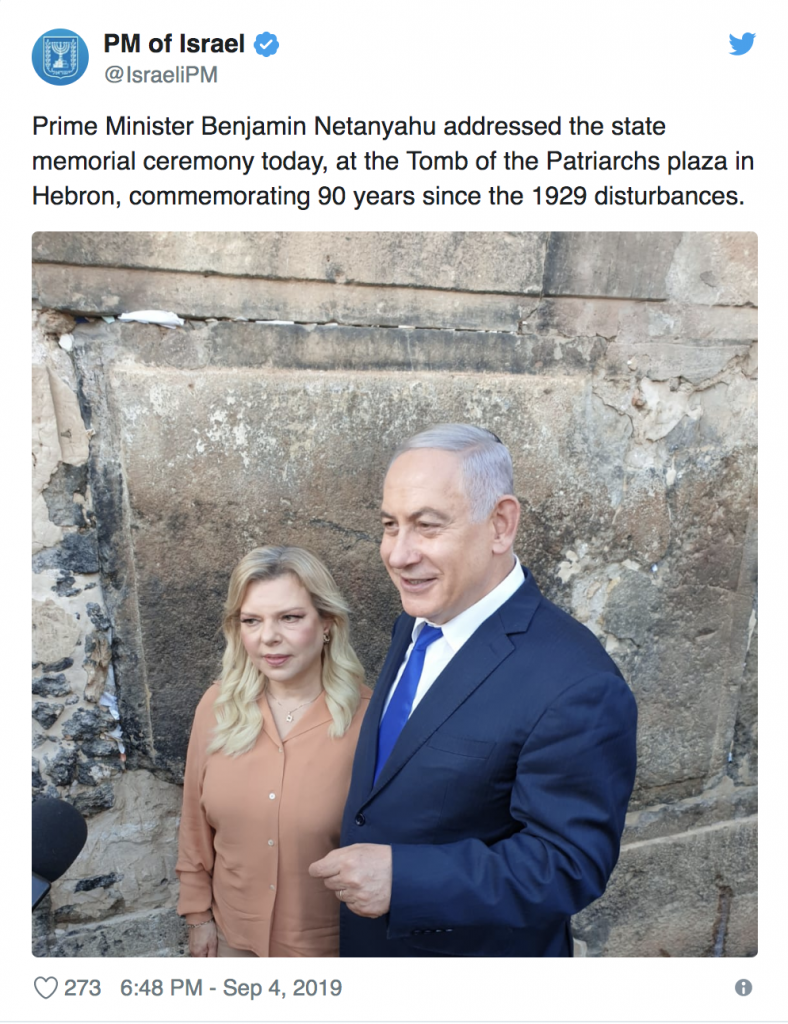 Prime Minister Netanyahu: "I am proud that one year ago my government approved the plan for the Jewish Quarter, to build dozens of new housing units for the Jews of Hebron. Residents moved into Machpelah House last week.
We are also dealing with other important issues that you brought up, regarding accessibility in the Tomb of the Patriarchs and the realization of the historic Jewish property rights. While we are not coming to banish anyone, neither will anyone banish us.
To cite the late Menachem Begin and the late Yigal Allon: 'Hebron will not be devoid of Jews.' It will not be Judenrein. And I say on the 90th anniversary of the disturbances – we are not foreigners in Hebron, we will stay here forever.
We always remember the eternal call of Caleb, son of Jephuneh, who was faithful to Hebron, and we act in accordance with it: 'Let us go up.'