We just prayed for rain, and the rains came pouring down, in the South and in Eilat. The rains and flooding were so heavy that the Eilat airport was closed.
Prayer
The Jewish people all over the world just finished praying for rain a few weeks ago. It is a real blessing to see the first rain come down. The only thing about yesterday's rainfall is that it was just down South, but not anywhere else in the country.
While Israel has had rain the past few years, it has not been enough.  The drinking and agricultural needs of the country are greater than what has come down. All of Israel has a major need for rain and we hope this year will be a year of blessing.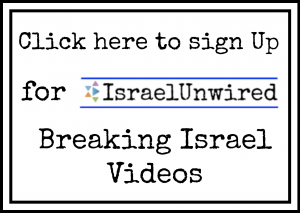 First Floods Down South
Yesterday the rainstorm hit the Arava region down near Eilat. The Eilat airport was closed and only reopened much later. The main road that leads to Eilat, Route 90, was blocked because of the flooding on the roads. Due to the situation, the public was asked to stay away. Even airplanes, on their way to Eilat, were turned back to fly to Ben-Gurion and Sde Dov airports.
Flash Floods
The Israeli police issued a statement that "a weather system is expected to enter the southern region.  This includes a flash flood in the Jordan Valley, the Judean Desert, the Dead Sea, and the Arava. Therefore, the public is asked to stay away from these areas."
The Israel Nature and Parks Authority also warned people to stay away from hiking in the Dead Sea region and the Ein Gedi Nature Reserve due to the high risk of floods.
Meteorologists report that this volatile weather will continue for the next few days, with a warm-up expected to kick in Monday, which will be unusually hot.