There are some organizations today who will do anything to defend the rights of haters – as long as the haters hate the Jewish State. This is a psychotic way of viewing the world that has become the norm for some groups who seem to only exist in order to vilify the Jewish State. Beware organizations that use the word peace extensively.
Canary Mission has made one of it's goals to expose haters. In today's day and age, a person who has sent out posts on social media that say things like , "Kill the…" should indeed be treated like an outcast. Moreover, there is no place for a person like that in a hospital.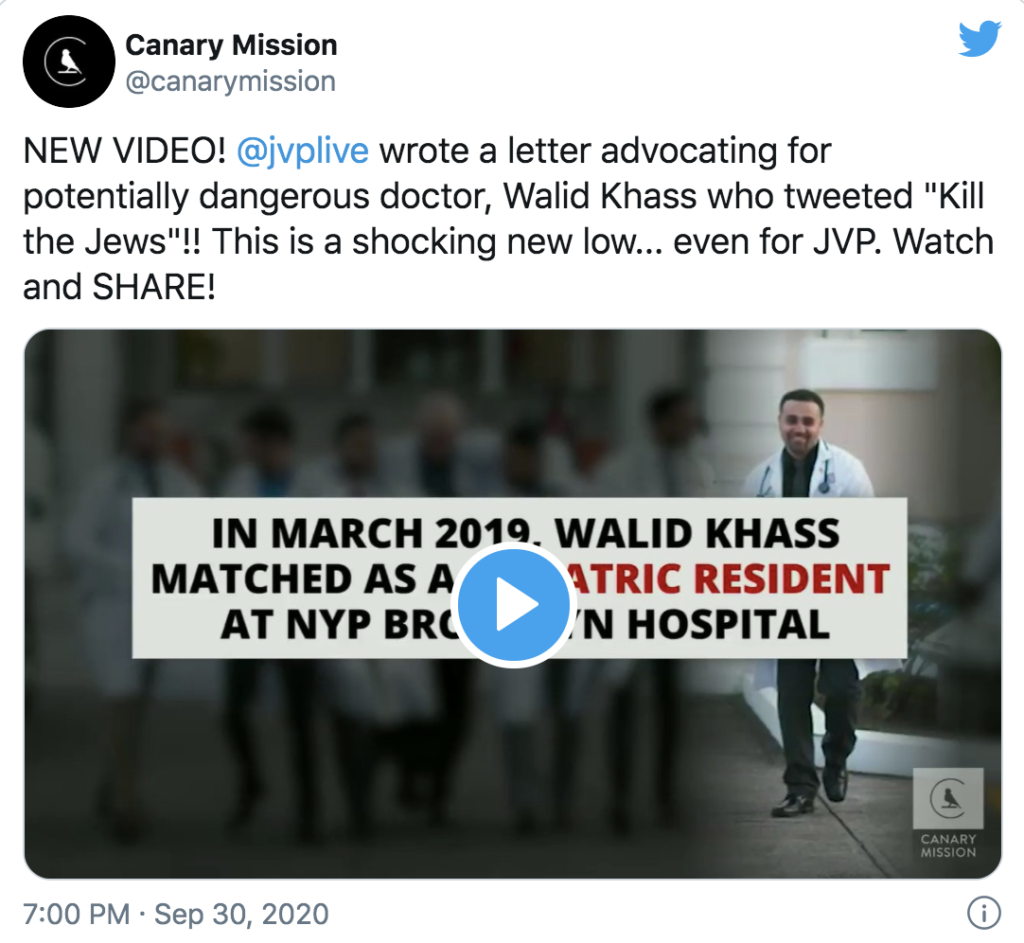 Daylight is the best cure for hatred. Most of the haters of the world thrive on the supposed anonymity of the internet and the ease with which shaming can be accomplished. But there is shaming which is deplorable, and then there is outright racism and hatred. Of course, shutting down free speech is a slippery slope. A better tactic is to expose the words of haters and force those who exclaimed them to publicly rescind or face the penalty of losing their reputation. In today's day and age, that is indeed a major deal for many in the public sphere. Canary Mission should be lauded for this and many of it's other activities.