By now, many Israelis and supporters of Israel are familiar with the Hesder Yeshiva in Sderot, which is Israel's largest Hesder institution combining advanced Torah learning with Israel's mandatory IDF army service – located less than a kilometer from the Gaza border.
But the yeshiva is actually just one of the more than 10 educational and outreach programs under the "Sderot Hesder institutions" umbrella. Another program that is growing by leaps and bounds each year is the "Midreshet Ma'ayan Sderot," an educational preparatory program for post high-school young women, who are seeking to spend a year learning Torah and growing spiritually and emotionally while developing a strong Jewish identity, before giving back to the country as part of their "Sherut Leumi" (volunteer national service).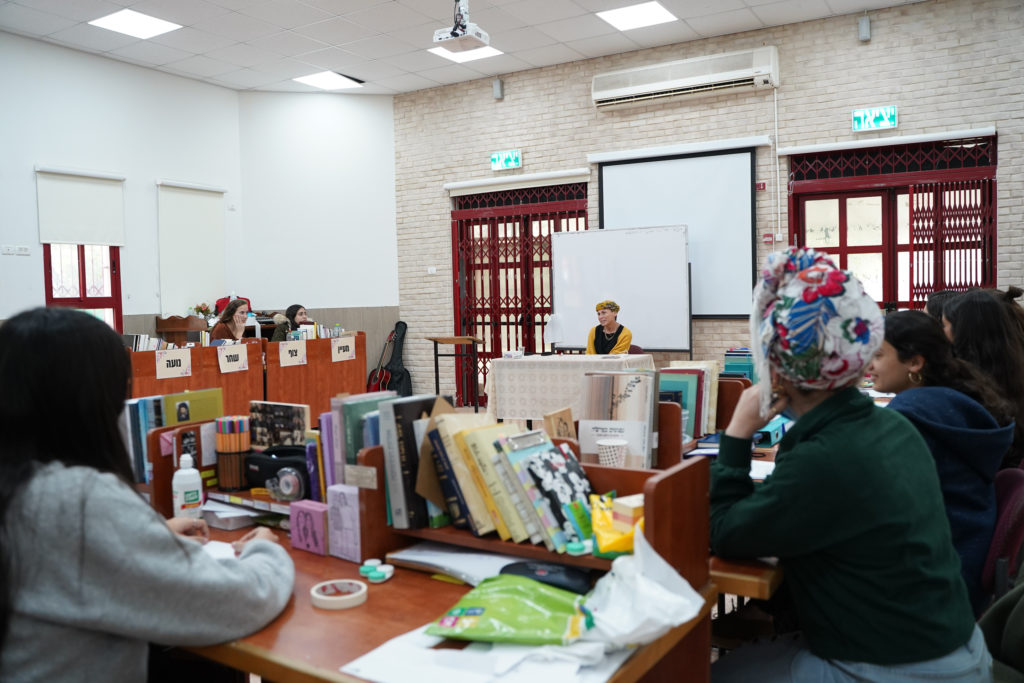 The midrasha therefore serves as that bridge between high school and Sherut Leumi, where the students are living away from their families for the first time and are able to learn to deal with the challenges which may arise during their Sherut.
Founded in 2017, 20 diverse students from all over the country are currently enrolled at Midreshet Ma'ayan Sderot. Menucha Yadler, the midrasha's director, said that the list of applicants for next year's program has more than doubled. She explained that "What makes our program special is the family atmosphere and warmth which the girls receive. In addition, our students come from vast religious backgrounds from all over the country, and we make sure that everyone feels comfortable, no matter what level they are on in terms of their learning abilities."
Yadler added that the Torah learning in the midrasha is top-level, with courses being given by some of the most prominent rabbis who are heads of yeshivot all over the country. She stressed that the program's goal is to "give our students 'Torah Chaim' – to provide experiences which teach them that Torah is a part of life.
Whether it's programming for Shabbat or holidays – either in-house Shabbatot, or those which include meals at their rabbis, trips in or near Sderot, courses in art, or many other special programs and activities, we give the students the tools so that they feel a Torah lifestyle is relevant for them."

Yadler's dream is that the midrasha will continue to grow, and that in the not so distant future, they will be able to cater to over 100 young women per year.

19-year-old Noah Ben Yehuda from the community of Revava in Samaria is currently a student at the midrasha. She said that what has most impressed her this year is the "staff's dedication towards their students. They give us a sense of warmth, as if we are their own children."
Ben Yehuda also stressed that she and her classmates have developed a real connection to the town of Sderot and its residents. She said that the students have taken on volunteer initiatives including spending time with the town's elderly residents, or assisting those in need though various organizations.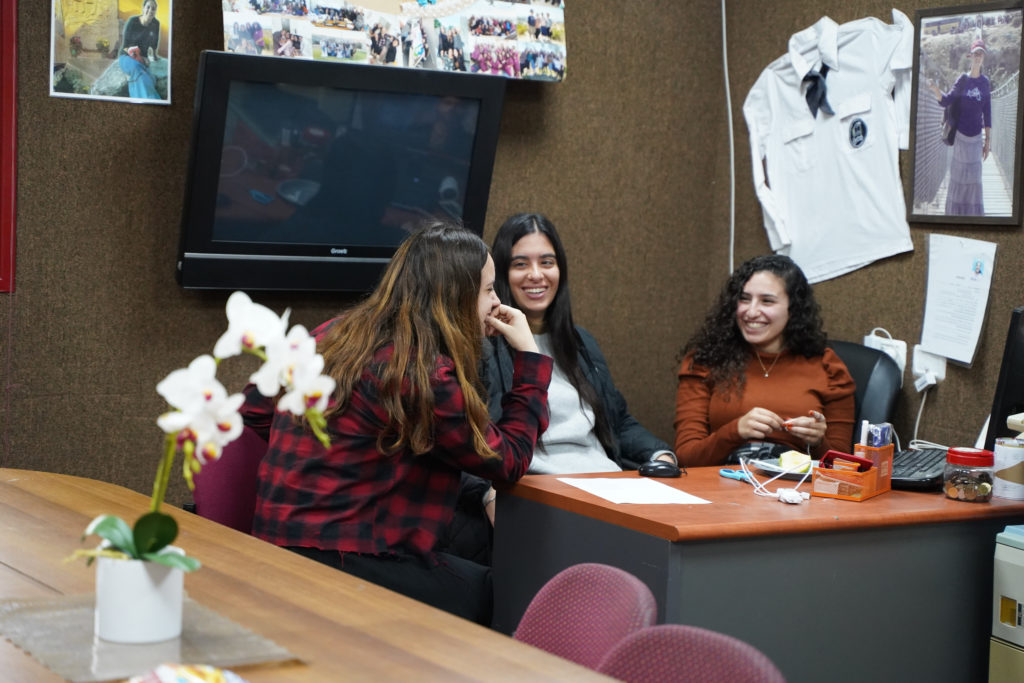 She shared that "The classes given at the midrasha help prepare you for life. As a high school student I felt somewhat confused, and that I didn't have a path. But the programs here allow you to find your way, and have really helped me develop my own individualized path for life, while at the same time have strengthened my sense of Zionism."

Ben Yehuda hasn't yet decided where she is going to be carrying out her Sherut Leumi next year, but said that for sure, she feels much more prepared for any challenges that may arise thanks to her time in Sderot.
Rabbi Ari Katz, the Sderot Hesder Institution's Director of Public Relations said "We believe that education is crucial in enabling young women to acquire the tools they need to become future leaders in their communities."
He added "The midrasha program does an amazing job preparing these young women for their Sherut Leumi. They arrive better equipped to truly appreciate and understand the importance of their service to the country."
Katz concluded "And what better place to do so than Sderot, where the students become a part of this special city and it's amazing population, while also having the opportunity to give back."