WARNING: Graphic footage: Fox News host Tucker Carlson rips the sexual exploitation of children and the media for ignoring Balenciaga child 'bondage' ad controversy
Renowned, and exclusive, fashion brand Balenciaga was pressured into taking down its recent campaign that featured young girls holding teddy bears wearing bondage gear and standing on top of court documents about child pornography.
Many Hollywood celebrities are connected to Balenciaga and their silence in response to this horrifying ad campaign speaks volumes. Not just them, but the silence from the whole fashion industry.
Why the silence? Why are all the virtue-signaling voices in those two extremely influential industries silent in response to something so despicable?
One might think, "oh, Balenciaga made a huge mistake. Bad ad crew etc.", but it doesn't look like the child bondage theme was a mistake at all. After they removed the despicable child bondage ad, they replaced the creepy photos of the kids with another twisted and dark photoshoot, featuring art that glamorizes pedophilia, cannibalism, and slavery!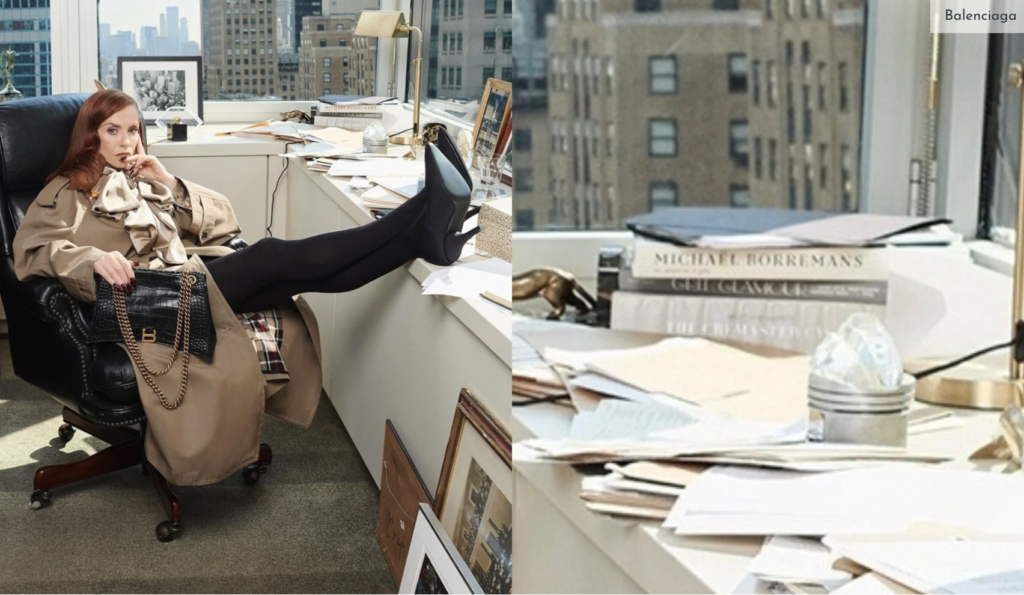 The photos look normal enough at first glance, but if you look closely, you can see a stack of books on the corner of the desk. Twitter user @itsnatlydenise points out that the top book is from an artist named Michael Borremans and it's called Fire from the Sun.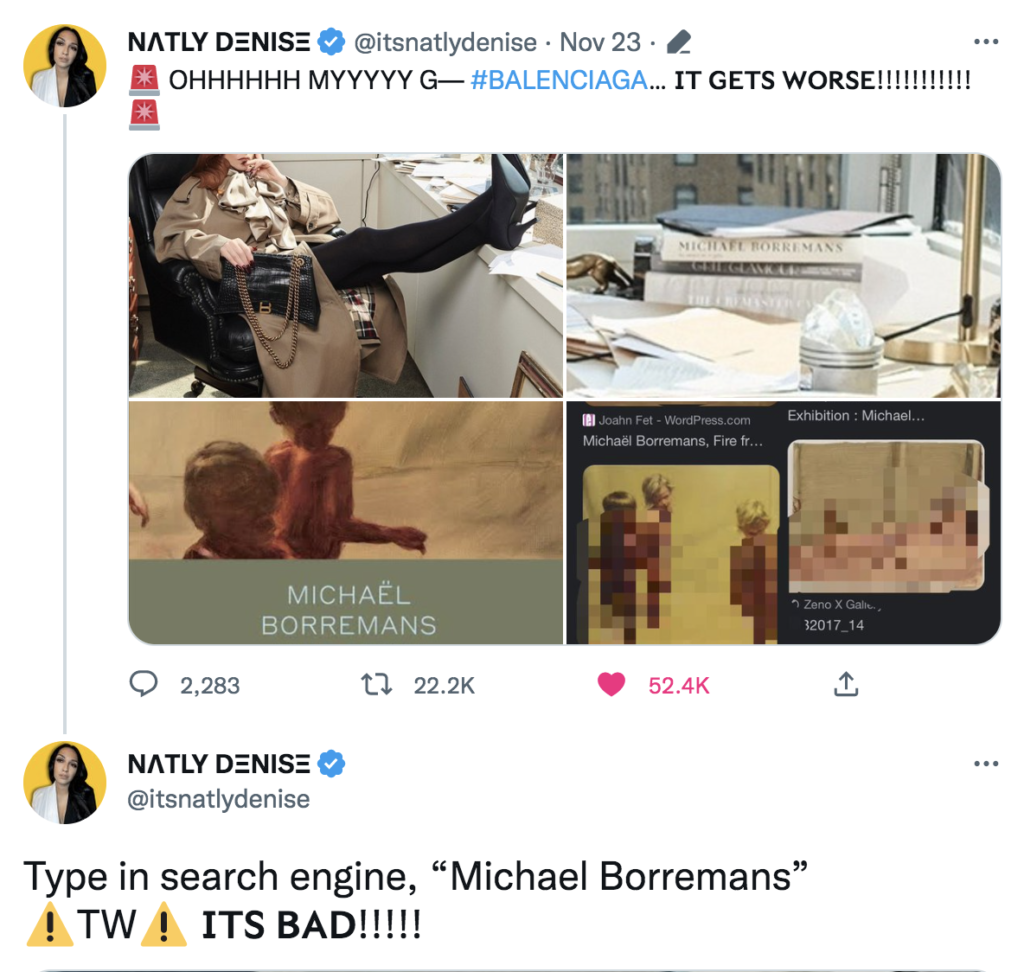 WARNING: If you google that author, you will find that the paintings in his book are extremely disturbing.
As Evie Magazine describes:
The book features toddlers running around naked, looking at and holding bloody, severed body parts. Many of the kids are covered in blood. There are also drawings of children dressed in occult-like costumes, wearing all black with hoods that cover their face and entire head. One of the drawings features a circle of children gathered around a large rodent who is presumably going to be sacrificed. Other images include an adult wearing the same black, hooded outfit and holding the hands of a minor with the same outfit. Other work by Borremans features adult men walking around with their heads and faces completely covered, exchanging bloody body parts and eating them.
The description of this book reads: "Fire from the Sun includes small- and large-scale works that feature toddlers engaged in playful but mysterious acts with sinister overtones and insinuations of violence."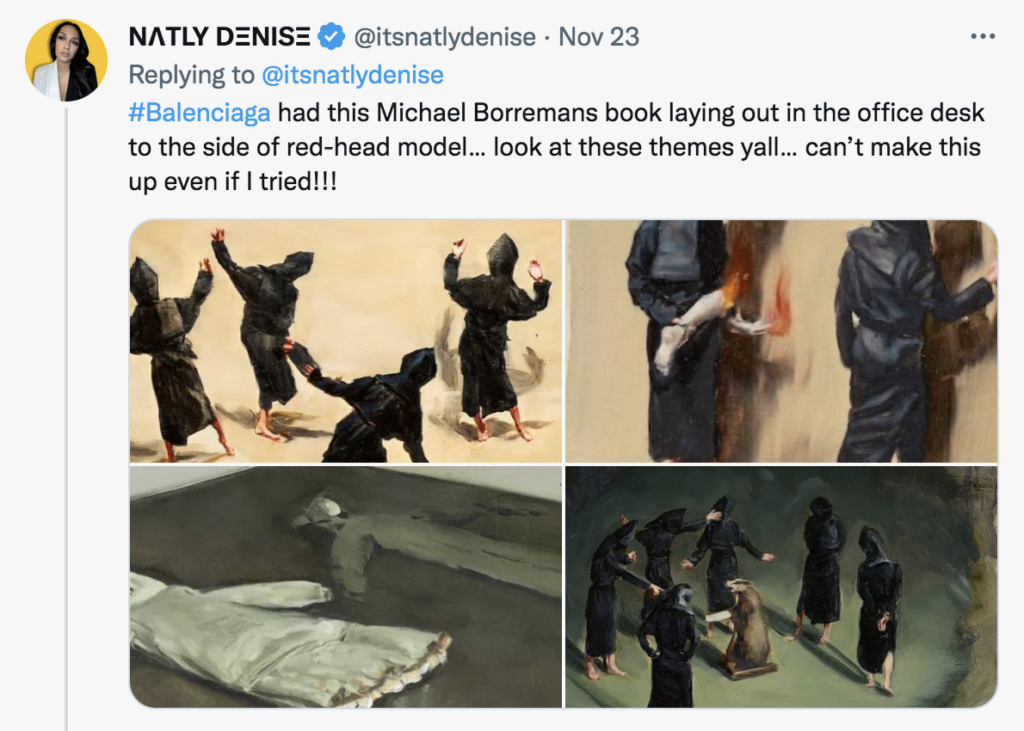 This is extremely sick stuff.
A top fashion brand is pushing this horrific message and the fashion industry and Hollywood entertainers connected to the brand are silent.
What in the world is going on?
Andrew Tate shares his opinion on this whole dark episode and it is very, very dark indeed.
Nataly Denise who broke the story of the adult photoshoot on Twitter, followed up about actress' Kim Kardashian breaking her silence about this fashion company, but, don't be surprised with her reaction, the following picture is of Kim's daughter.