Threatening Arab countries who joined in the Bahrain Peace Summit is definitely not something that a peace partner does. But that is exactly what Fatah did.
From Arabic Tweet "Gunmen from the Fatah movement for the two conferences #البحرين: You opened the gates of hell and we will hit the necks, and our rifle is able to roam the world to hunt every agent and his."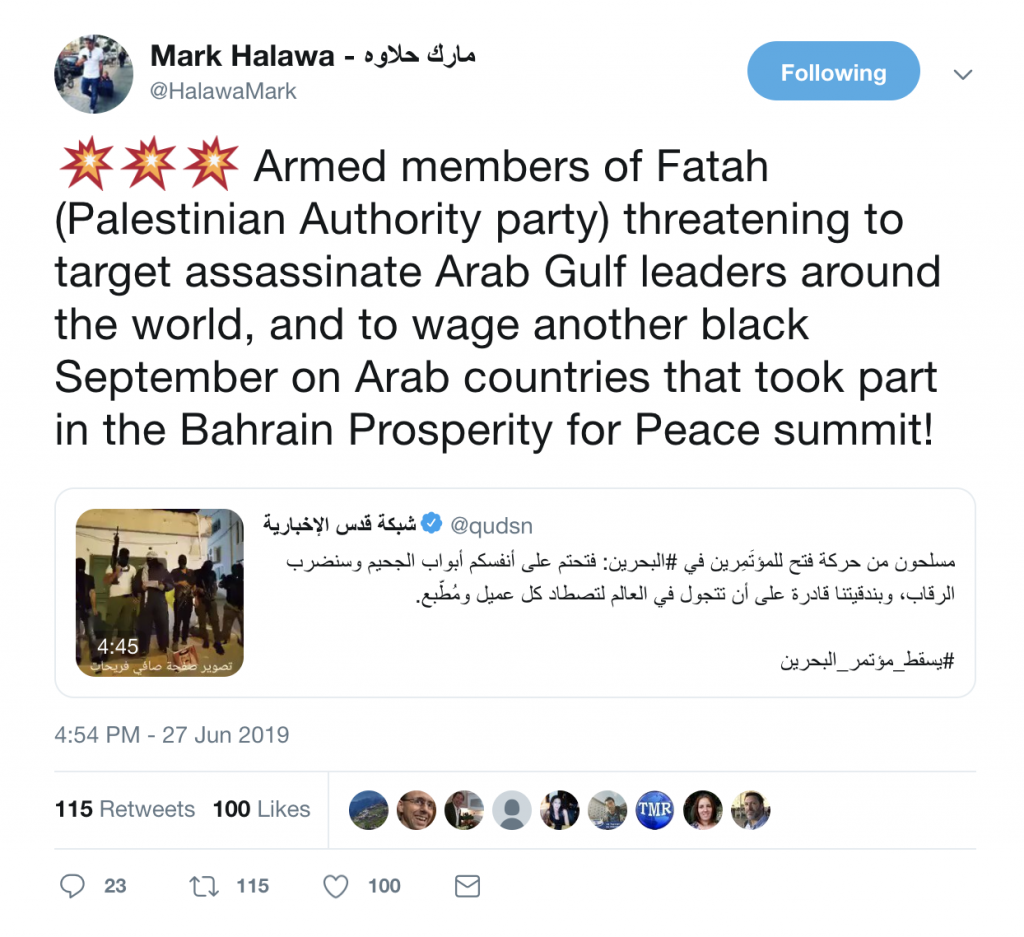 Bahrain Peace Summit
The Bahrain Peace Summit is giving Arabs an opportunity to be partners for peace. Many countries decided to join. But the Palestinian Authority not only did not join, but armed members of the Fatah, the Palestinian Authority's political party, threatened those Arab countries who participated in the summit. They threatened those who want to see a peaceful future.
Do You See What Israel Faces?
Can you get a glimpse now of the type of leadership that Israel is facing on the other side? It is true – many Palestinian Arabs DO want peace. They DO want to see a brighter future. But their leadership is not interested. Mahmoud Abbas and his party members are more interested in destroying the Jewish state than seeing their own people prosper. Abbas has turned down the peace plan. He has refused $50 billion that could turn his people into a flourishing people. They could be prosperous. They could have health and wealth. But Abbas would rather pay terrorists for killing the Jewish people. And with a leader like that, how can there be peace?