Horrible terror attack averted in the community of Tekoa, in the Judean Hills, as the schoolchildren gathered for the special beginning of the school year ceremony. The terror alarm went off while the children were all gathered in the courtyard for the ceremony. They were there together with a special guest from the government, Tourism Minister Yariv Levin, and his security detail.
Terror Arlert
The ceremony marking the opening of school for the students of the Gush Etzion community of Tekoa, in the Judean Hills, was rudely interrupted by a terror alert siren. A terrorist infiltrated the community and attacked one of the residents. As the children were well protected all together in the school courtyard, all the other residents of Tekoa went into lockdown in their homes.
The Attack
A terrorist threw stones at a woman while yelling "Allahu Akbar" meaning "God is great" in Arabic. He then snuck through the fence of the Tekoa community, grabbed a metal object and tried to attack the first resident he saw. Thankfully, with the help of two other residents who were in the area, they were able to subdue the terrorist before he harmed anyone.
Residents of the community did not know exactly what was going on, but they heard the siren warning them to run to safe areas. The whole community went into lockdown and the schoolchildren waited patiently all together in the protected school premises.
Thankfully the woman who got stoned only suffered from a panic attack and received medical treatment on the site.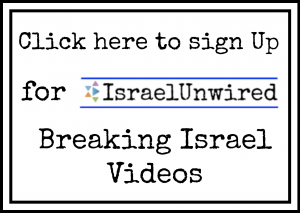 IDF Statement
The IDF said, "A short while ago, IDF soldiers arrested a palestinian Arab who tried to attack a resident with an iron bar near Tekoa. Nobody was injured."
The terrorist was arrested by the authorities.
Outside Tekoa this Happened as Well
Arabs attack #Israeli motorist near Tekoa #Israel. He suffered light wounds. Rock and firebomb attacks happen daily yet rarely get reported. pic.twitter.com/VGqP92HbU3

— jhasten 🇮🇱 (@Joshhasten) August 28, 2018