All weekend long terror balloons were being released by Gaza terrorists into Israel. Some of them carry many metal pellets together with the explosives for maximum damage. Residents in the South have been hearing explosions over the skies, and the police have been busy safely removing some that have been landing in residential areas. One landed for the first time in the middle of the city of Ashdod, a bit North of the Gaza border. Below is the video with a report in Hebrew about the balloon bombs that landed in Ashdod.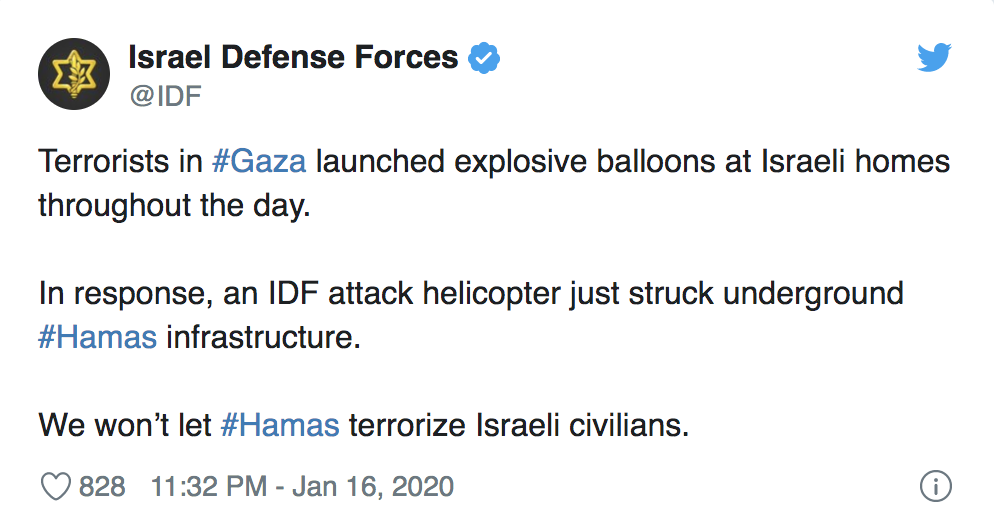 On Thursday the IDF sent an attack helicopter to bomb Hamas underground infrastructure in Gaza's north in response.
"We won't let Hamas terrorize Israeli civilians," the IDF pledged.
One of the bombs reportedly went off as the police bomb defusal experts arrived on the scene, but no damage or casualties were reported.
Previously, the IDF conducted another airstrike in Gaza late on Wednesday, targeting a weapons manufacturing site and a military compound used by Hamas.
Those strikes followed a barrage of four rockets launched at Israel from the restive enclave on the same day, in the afternoon.
Weekend Terror
On Shabbat afternoon a 50-year-old female terrorist attempted to stab border police officers near Sha'ar Schem, she was arrested, no injuries reported.
There was also a Shabbat afternoon stabbing attack in Kiryat Arba. A 15-year-old Muslim terrorist stabbed a 22-year-old Israeli. Thank goodness the victim is only in moderate condition. The 15 year old terrorist was arrested after a quick chase.