Neighbors of the deceased are demanding an investigation to determine who murdered Hadas Tapuchi, as the incident has been reported as a car accident, even though stone throwing is highly suspect. This stoning terror attack is just one of many that go unreported by the media and the authorities.
Hadas Tapuhi, is a young 30 year old mother of four young kids. She was driving home down the main road near her community of Ateret in the Shomron yesterday. As she was coming around a curve where Arabs are known to throw rocks at the Jewish motorists, her car swerved and collided head-on with a truck. She was killed and pronounced dead on the spot by the medical team that arrived to treat her. Until this moment this incident is being treated and reported as a car accident even though stone throwing is highly suspect as the reason Hadas swerved her car that caused her to collide head-on with the truth. Even though reports have come in saying that the IDF soldiers who responded to the accident found signs that stones had been thrown just before the crash.
Unfortunately, Arabs throw stones at Jewish vehicles all the time. Most of the time only damage is done to the vehicle or to the windows, with light injuries to the driver or passenger. However, as this case exemplifies when they throw stones at our cars they aim to kill innocent Jews. Unfortunately, the authorities do not take stone throwings seriously enough and they continue on a daily basis.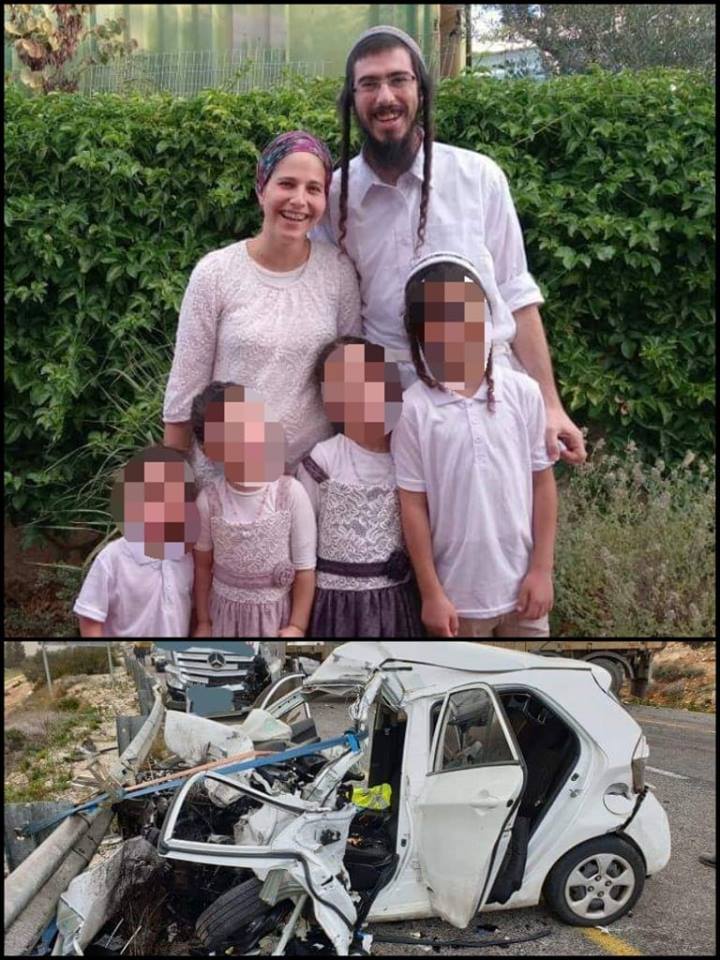 Terror Attack
Terror attacks have never deterred us and they will never deter us. We have experienced terror from our Arab Muslim neighbors now for more than 100 years. With each year the Jewish State of Israel has grown stronger and bigger as a country. No terror will stop us from continuing to build up our homeland, including in our Biblical heartland, Judea and Samaria.