As Avi Yemini of Rebel media published with the video below: "WE CAUGHT HIM! Watch what happened when @ezralevant and I spotted Albert Bourla, the CEO of Pfizer, on the street in Davos today. We finally asked him all the questions the mainstream media refuses to ask."
This is the same CEO, Albert Bourla, who tweeted how effective the vaccine was in April, 2021, yet in August, 2022 tweeted proof that he and his team at Pfizer lied about knowing how effective it was!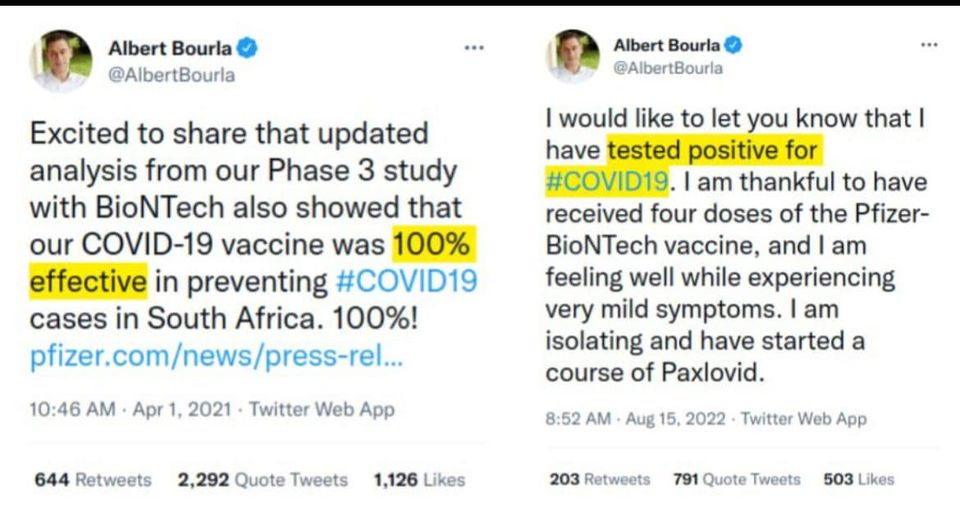 Dr. Deborah Birx Admits the Biden Admin's Vaccine Efficacy Claims Were Based on 'Hope' Not Science
Not only did the CEO of Pfizer lie, but so did the US government. Here is Dr. Birx saying straight out that they did not have the scientific information to back up their claims about the vaccine!
This is on top of the latest news that the medical authorities were overvounting covid deaths!
Joe Rogan Calling Out the Financial Corruption Tied to the "Miscounting" of Covid Deaths