Legendary Israeli leader Menachem Begin, who died in 1992, gave a powerful response to a German leader thirty years ago. His response from 30 years ago is very applicable today as well. Imagine his words as if he spoke them in reference to German Chancellor Angela Merkel's recent threat to Israel today.
This is a MUST SEE.  Begin was a true proud Israeli leader.
The Threat
German Chancellor Angela Merkel threatened to cancel her diplomatic trip to Israel if Israel demolishes the illegal Bedouin outpost of Khan el Ahmar.  The Israeli Supreme Court upheld this demolition.
This German threat is a huge disgrace and Israel should not stand for it.
As legendary Israeli leader Menachem Begin said thirty years ago, "I come from the underground fighters. I'm not afraid of anyone." Begin, who led the underground Irgun fighters for the creation of a Jewish state, said that he refuses to put three and a half million Jews in danger of annihilation by succumbing to Schmidt's demands.  Schmidt was the German chancellor at the time.
Thirty Years Later
Thirty years later, more than six million Jews live in the State of Israel. And Israel should not allow any global leader to threaten Israel regarding our internal politics and legal system. To add insult to injury, it is Germany and other European countries of the EU that illegally fund this.  They do not respect Israel sovereignty and they are deceitful in their "alliance" with Israel.  The fact that they invested in this illegal land grab is horrible.
We need Netanyahu to speak to Merkel like Menachem Begin spoke to Schmidt thirty years ago!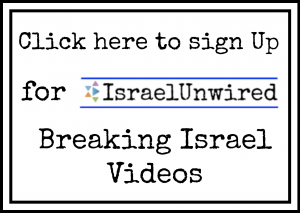 The Visit
German Chancellor Angela Merkel and a number of her ministers are scheduled to arrive on Wednesday evening.  This is a government-to-government meeting that was postponed for nearly a year and a half ago.  Why?  Because of disagreements over Israel's settlement policies and approach to the Palestinians.
In May, the High Court of Justice ruled that the West Bank Palestinian Bedouin herding village of Khan al-Ahmar and its adjacent school would be demolished.
Israel's Response
Economy and Industry Minister Eli Cohen (Kulanu) responded to Merkel's threat to cancel her Israel visit.
"If this is true, it's a blatant, serious, and dangerous intervention," Cohen said.  "Israel is a sovereign state with a strong and independent court. We've long since ceased to be a tool to salve the conscience of the Europeans."
The True Response We Expect from Netanyahu
Either Israeli Prime Minister Netanyahu should say a strong NO to Merkel's demand.  Or, alternatively, he should temporarily delay the destruction of this European illegal supported Arab land grab of Israeli land.  Then, he should use Merkel's visit to threaten her to stop the illegal funding of these illegal Arab land grabs.  And, while he is at it, he should ask her to stop all their funding to the terror-supporting Palestinian Authority.
Regavim – Guarding Israeli Land
The Regavim Movement, an NGO dedicated to the preservation of Israel's resources and sovereignty, calls upon the Prime Minister to comply by suspending the evacuation, in light of the crucial importance of this meeting for bilateral relations between Germany and the State of Israel.
"Netanyahu's meeting with Chancellor Merkel is an important opportunity that should not be missed.  It is an opportunity to tell the Chancellor, 'Genug ist genug!' 'Enough is enough,' says Regavim's spokesperson. "Netanyahu must demand that Germany immediately stop the flow of funds to illegal Palestinian Authority activities, including the creation of illegal outposts such as Khan al Ahmar.   The State of Israel does not interfere in Germany's immigration policy or its treatment of refugees. So too, Germany must cease its hypocritical and brazen interference in Israel's internal affairs."