After a terrorist stabbed an innocent man crossing the street, the Israeli police shot at the terrorist, injuring him.
Israeli Police Shoot Muslim Terrorist after Stabbing Attack
A 35-year-old Jerusalem man was stabbed by a Muslim terrorist while crossing the street in Jerusalem on Shabbat afternoon. The video below clearly shows the man peacefully crossing the street, on Hebron Street, a main street in Jerusalem, then being attacked by the terrorist. The stabbed man put up a valiant attempt at fighting off the terrorist. The Israeli man was reported to be lightly injured from the stabbing attack.
The attack took place near the First Station, a popular Jerusalem area where many go to eat and shop. After the attack, Israeli police shot at and injured the terrorist as he began walking towards them. The terrorist was then taken to a Jerusalem hospital in serious condition, as was the victim.
The terrorist is an Israeli Arab Muslim who lives in the Abu Tor neighborhood of Jerusalem, just blocks away from where he committed the stabbing attack.
Below is a video of the stabbing attack.
הבוקר ארע פיגוע דקירה ברחוב דוד רמז בירושלים ,מחבל דקר יהודי שנפצע קל ,המחבל נוטרל. pic.twitter.com/saMMJ6FRbL

— ידידיה אפשטיין (@yedidya_epshtei) March 19, 2022
Below is how anti-Israel activists are spreading lies about the incident around the world, blaming Israel for shooting an innocent "palestinian" Arab.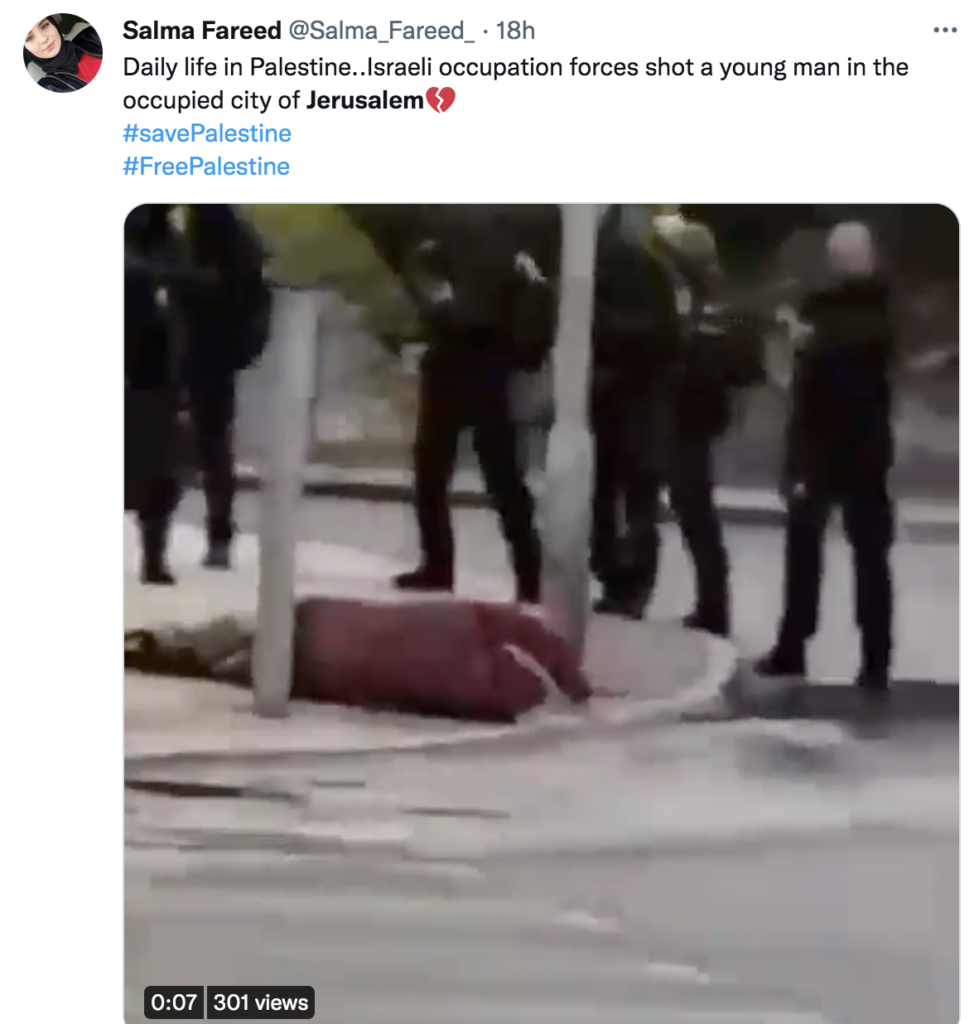 Facebook Comments