While ordinary Iranians have begun to stand up to the regime in Tehran, one TV host recounts why they are truly evil.
IRGC strategist Hassan Abbasi brags about how taking Americans hostages generates lucrative ransoms. Beyond that, one TV host explains how the IRGC was expecting to defeat the USA and rape American women and children.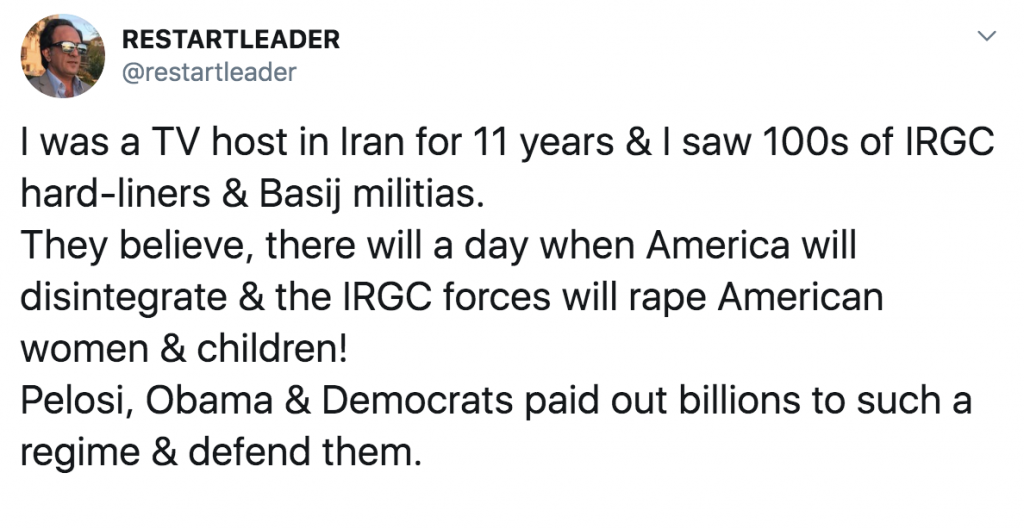 The IRGC is a brutal terrorist organization that answers personally to the Ayatollah. It has been know to subjugate and destroy Iran's enemies. The most surprising thing is that Obama and the Democrats essentially paid hush money to them.
With Trump drying up their funding and killing Qassem Soleimani, the IRGC is now on the run. Will strike out?