On July 28, 2022 Arutz 7 reported "Rivka Atara Zinman, the mother of the six-year-old boy who was killed Wednesday in a car accident, described the crash, which she emphasized, "was not a car accident."  Zinman and four of her children were evacuated for treatment following the ramming; six-year-old Matan arrived at the hospital in critical condition. Doctors fought for hours to save his life, but he ultimately succumbed to his injuries.  Speaking in Hebrew from her hospital bed at Hadassah Ein Keem Medical Center, Zinman said, "There was no traffic accident. It was not a traffic accident."
"I was traveling, the road was empty, including in the other lane. And the vehicle – just saw me, and made a sharp turn towards me and accelerated. I tried to move, I tried to avoid it, and nothing. It rammed into us. My son, who was next to me, received a serious hit to his stomach, he underwent surgery. And my younger son – he was murdered.  "This was not a traffic accident. It was a terror attack. They wanted to hit me. They did hit me. I am asking that they open an investigation into this matter, because this was essentially a terror attack, and not a random traffic accident. I am telling you with certainty, it was not. I was fully conscious the entire time, I saw exactly what happened. It was intentional."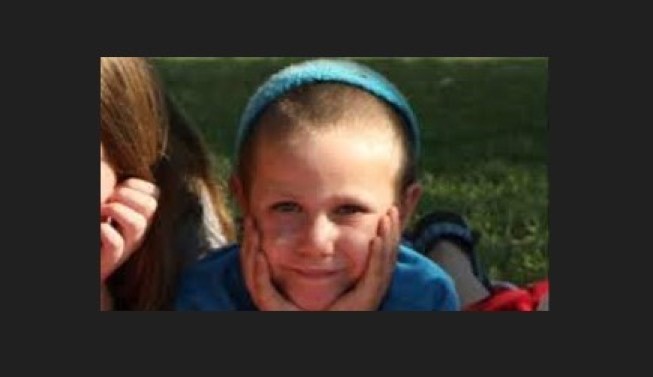 On September 22, 2021 the Times of Israel reported " Police on Wednesday arrested a Palestinian suspect over an apparent hit-and-run near the West Bank settlement of Ma'ale Michmash, during which an Israeli woman was moderately wounded.  According to the victim, the car passed her on the road between Ma'ale Michmash and Neve Erez, turned back, and then accelerated toward her. After she was hit, the driver fled from the scene."

On March 22, 2022 France 24 reported "A man wielding a knife stabbed several people and ran over another in southern Israel on Tuesday, with the prime minister promising a crackdown on "terrorists" after the incident which left four dead.
The unrest at a gas station and outside a shopping centre in the southern city of Beersheba began shortly after 4:00 pm (1400 GMT), police and emergency medical responders said.   After arriving at the gas station, the assailant left his car and "stabbed a woman", according to police.   He then returned to his car and rammed it into a 60-year-old man on his bicycle outside the shopping centre.    The suspect then left his car again and began stabbing others around the shopping centre, according to police…"
Since Arab terrorists are using their vehicles as "Kamikaze" missiles to murder Jews the Knesset must pass legislation to protect Jews by prohibiting Arab drivers from roads and neighborhoods used by Jews, if they want to go there they should take a bus or a taxi driven by a reliable Jewish driver.
Those who oppose this idea must ask themselves: How many more innocent Jews, including children, must die, as victims of ramming attacks? What if the next victim is your 6-year-old child or your 60-year-old mother?
Collective punishment? I don't think so. If the Arabs want to keep their driver's access privileges they must remove Abbas from power since Abbas pays terrorists and honors them, not only Palestinian Arabs, Israeli Arabs should organize protests against Abbas policies in Ramallah. 
When is the last time you saw Arabs protesting in the streets against Abbas pay-per-slay policy? On the contrary, it is common to see Arabs celebrating in the streets and distributing sweets when Jews are murdered.
This is not racism or apartheid, just Jews trying to protect themselves from Arab anti-Semites trying to ethnically cleanse them from the Jewish homeland as the Jordanian Arab legion did when they ethnically cleansed Jews from Eastern Jerusalem in 1948.
Until 1948 Jews were a majority of the population in Jerusalem. On December 11, 2017 Amb. Dore Gold wrote in the Jerusalem Center of Public Affairs "By the mid-19th century, the British Consulate in Jerusalem made the following determination, according to this report, which I found in the Public Record Office in Kew, it states that Jews were a majority in Jerusalem, when? already in 1863 – that's long before Theodor Herzl, before the Britt's arrived, or Lord Balfour."
"See the guy on the right, William Seward, he was Secretary of State of the United States during the American civil war, under President Abraham Lincoln.
"When Seward's term ended, he visited the holy land, he visited Jerusalem. And he wrote a memoir. And in his memoir, it is written, 'There is a Jewish majority in Jerusalem.'" See William Seward, Travels Around the World (1873)
The Jewish Virtual Library reports "Before the United Nations voted in favor of the Patition Plan on November 29, 1947, the Arab Legion of Jordan attacked Jerusalem. 
Their forces blocked Jerusalem's roads and cut off the city's access to water. 
After bitter fighting, the Jewish Quarter of Jerusalem's Old City fell to the vastly superior arms and numbers of the Arab Legion. The surviving Jewish inhabitants fled to the "New City," the four-fifths of the capital that Israel successfully held. 
 The Old City, including the Jewish Quarter, officially fell to Jordan on May 27, 1948. 
Nearly twenty years later, during the 1967 Six-Day War, Israel's army liberated Jerusalem's Old City, finding the area completely neglected and virtually destroyed. 
 … All but one of the thirty five synagogues within the Old City were destroyed; those note completely devastated had been used as hen houses and stables filled with dung-heaps, garbage and carcasses.
 The revered Jewish graveyard on the Mount of Olives was in complete disarray with tens of thousands of tombstones broken into pieces to be used as building materials and large areas of the cemetery leveled to provide a short-cut to a new hotel. 
Hundreds of Torah scrolls and thousands of holy books had been plundered and burned to ashes…"
For those pro-Palestinian liberals who claim that the Arabs will stop terrorism once the "Two State Solution" is implemented this is my answer.
The Arabs are not interested in the "Two State Solution", they want to destroy Israel to form one Arab State "from the river to the sea."  If a Palestinian State is formed in Judea and Samaria, Hamas will take over and attack Israel with missiles as they do from Gaza making life in Israel impossible.
On June 29, 2022 World Israel News reported "A new poll of Palestinians in the Judea and Samaria and the Gaza Strip released on Tuesday shows that the Islamist organization Hamas has edged ahead of Fatah, the PLO's main nationalist faction, in terms of public support, though backing for both groups is in decline.  The survey conducted by the Ramallah-based Palestinian Center for Policy and Survey Research (PSR) revealed that 33 percent of Palestinians believe that Hamas should be leading the Palestinian struggle, with only 23 percent opting for Fatah under its current leader, Palestinian Authority President Mahmoud Abbas, who has clung to his post since 2005."
If a Palestinian State is created in the West Bank, Hamas is going to take power and most of the Jordanian population and political leaders will be sympathetic with the Palestinian government. If the Hashemite King tries to prevent weapon smugling into the West Bank, the Jordanian population and the Jordanian Parliament will revolt against the King.
Contrary to Egypt, the Jordanian Government does not have the popular or political support to oppose Hamas. The Hashemite Kingdom will not have the political or popular support to prevent weapon smuggling into the West Bank if a Palestinian State is formed there.
Once Hamas takes power in the West Bank it will attack Israel from the West Bank as it does from Gaza.
The Palestinian Media Watch translated an interview by one of Hamas founders Mahmoud al-Zahar to the Palestinian newspaper Al-Ayyam in which he said "transfer what it has [in Gaza] or just a small part of it to the West Bank, we would be able to settle the battle of the 'final promise [to destroy Israel] with a speed that no one can imagine…[Some] have said Hamas wants to create an Islamic emirate in Gaza. We won't do that, but we will build an Islamic state in Palestine, all of Palestine…"
If a Palestinian State is formed in the West Bank, Jordan will not be able to prevent weapon smuggling and Hamas will attack Israel from the West Bank as it does from Gaza.If a Palestinian State is formed in the West Bank, Hamas will attack Israel and there will war in Israel and a revolt against the King in Jordan.
Instead of forcing the creation of a Palestinian State in Judea and Samaria, International leaders should acknowledge that the Palestinians already have a State in Jordan.
According to the Palestinians themselves most "Palestinians" are migrants from other Arab Countries. On March 23, 2012 MEMRI reported "Hamas Minister of the Interior and of National Security Fathi Hammad Slams Egypt over Fuel Shortage in Gaza Strip, and Says: "Half of the Palestinians Are Egyptians and the Other Half Are Saudis" (Please see video in the link below)
On April 12, 2018 David Israel wrote in the Jewish Press " Addressing the ninth annual Islamic Beit al-Maqdes (the term is borrowed directly from the Hebrew Beit HaMikdash – the Temple) International Conference, Palestinian Authority Chairman Mahmoud Abbas said  "Palestinians and Jordanians are one people in two states – Jordan and Palestine…"
The Palestinian National Charter of 1964 defined Palestine as the pre-1967 territory of the State of Israel – specifically excluding the West Bank and eastern Jerusalem, claiming they belonged to Jordan. When the area was part of Jordan, the Palestinians affirmed they did not want that land. In 1967, Israel ended the Jordanian occupation of Judea and Samaria (that had started in 1948). In 1968 the Palestinians changed their charter to claim Judea and Samaria (besides, of course, the rest of Israel).

"Palestine and Jordan are one…" said King Abdullah in 1948.
"The truth is that Jordan is Palestine and Palestine is Jordan,"said King Hussein of Jordan, in 1981.
Jordan was created with land from British Mandate Palestine, 78% of the Jordanian population is Palestinian.
The Queen of Jordan is Palestinian, Jordan's next King will be the son of a Palestinian.
The idea of turning Jordan into the Palestinian seems to be supported by Saudi Arabia with fears  the State of Palestine will be controled by Hamas. On June 30, 2022 David Singer wrote in Arutz 7  "Saudi Arabia has sent US President Joe Biden and the United Nations (UN) a clear message to abandon the idea of creating a new Arab State between Israel and Jordan in an article published in Al-Arabiya News on 8 June headlined: The Hashemite Kingdom of Palestine…MBS has not sought to publically distance himself from Shihabi's article.  Shihabi lays the groundwork for his proposal:   "The Palestinian problem can only be solved today if it is redefined. The issue in this day and age for people should be not so much the ownership of ancestral land but more the critical need to have a legal identity—a globally respected citizenship that allows a person to operate in the modern world. Labor in this day and age is mobile and having citizenship in a country that facilitates such mobility is critical to human development.  The most logical vehicle for this redefinition and hence for the solution to the Palestine problem is the kingdom of Jordan. Over the last seventy-five years, Jordan has developed into a relatively well-governed state, although the impact of regional political turmoil has caused it to fail economically and become heavily reliant on foreign aid for its survival. It is this Jordanian governance infrastructure that needs to be captured and put to productive use in integrating the millions of Palestinians and Jordanians into a modern, reasonably well-functioning state that would, in an era of real peace and economic integration with Jordan's neighbors, have a much higher chance of growth and prosperity.  "This proposed enlarged kingdom would include present-day Jordan, Gaza, and the 'West Bank' (areas populated by Palestinians attached in a contiguous manner and physically connected to Jordan, i.e., not broken up into islands)."  Shihabi dismisses Palestine Liberation Organisation (PLO) and Jordan claims to be separate entities:   "Jordanians and Palestinians are as similar as any people can be. They are Sunni Arabs from the same neighbourhood. Merging them will not create any long-term ethnic or sectarian fault lines."

Jews have been persecuted and expelled from most Middle East Countries and they managed to find refuge in Israel, a country smaller than New Jersey. Jimena.org reported that since 1948, 850,000 Jews have been expelled from Algeria, Egypt, Iran, Iraq, Lybia, Lebanon, Morocco, Syria, Tunisia,Yemen and other Middle East Countries. Israel is the only safe heaven for Jewish refugees in the Middle-East.
Jews deserve a country where they can feel safe from anti-Semitic attacks. Freedom of access to Arabs is not worth a Jewish life.  Since Arab terrorists (paid by Abbas) turn their cars into kamikazi missiles to murder Jews, driving access for Arab drivers must be restricted. Every Arab car should be seen as a potential weapon, the same way we wouldn't allow someone with a machine gun to walk freely close to our schools and synagogues, no Arab vehicles should be allowed where there are Jews.
Every single Arab vehicle should be seen as a potential weapon, a potential missile, and have restricted access. Arabs turned their cars into weapons (just like 9/11 Al Qaeda terrorists turned commercial airplanes into missiles) and Jews have the right to be safe and restrict weapons around their population centers, If Arabs  (or pro-Palestinian activists) don't like it they should protest in Ramallah and bring the criminal Abbas regime down instead of celebrating in the streets and distributing sweets when Jews are murdered.