A 19-year-old religious studies student, Dvir Sorek, went missing last night on his return to his Educational institution, Ohr Torah Machanaim in the community of Migdal Oz in the Judean Hills. His body was found at 3AM this morning, outside the gates of the community. An investigation is still pending whether it was a failed kidnapping attempt or whether he was stabbed while walking on the road.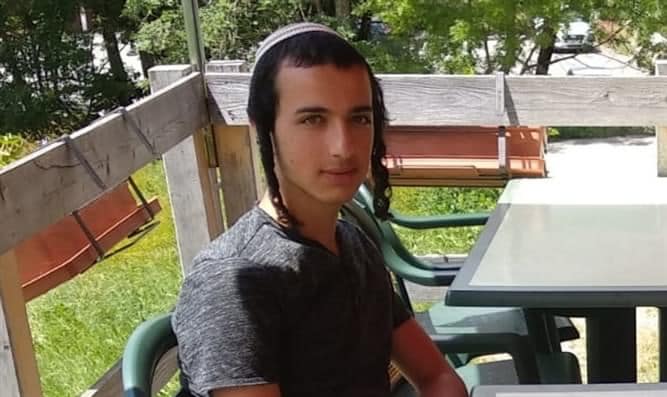 This is another heinous barbaric act of terror by an Arab Muslim who lives in the sick and genocidal culture called "palestine". Their terror will not stop us! We will continue walking, riding and biking on these roads! We will continue building more and more Jewish homes in Judea & Samaria! Just 71 years ago the Arab mob together with the Jordanian legion (led by British officers) massacred the Jews of Kfar Etzion and took the rest of the Jewish fighters of Gush Etzion as prisoners of war. Our Jewish communities here were then destroyed. We were expelled from this area 71 years ago and today over 100,000 Jews live in this area!!! We are back, growing stronger every day. Our evil enemies will not stop us!!!
What Happened
Sorek traveled to Jerusalem last night to purchase Torah books as thank you presents on the last day of studies before the summer vacation. He was in contact with his study partner that he was on his way back, but then contact was lost with him. At 7:30 pm police received a report of a missing person, and forces began extensive searches to locate him. His body was found at 3 am. Police and the IDF are currently in pursuit of the murderer/s.
Rabbi Shlomo Vilk, the head of the Machanaim Torah Institution where Sorek studied, said this morning in an interview that Sorek was "in the world of fear of God and of joy and goodness."
"He always walked around with a smile on his face, sometimes his outward appearance hid the good and wisdom and love of every person."
"He was really in touch with animals and humans. He decided to study in a yeshiva that has interfaith meetings, Torah, that has a lot of family, no matter who the person is, all types of students: secular, religious, Arab, anyone who can be heard."
"He was one of the most dedicated people, it's hard to grasp that he's gone. "
"He went to Jerusalem to buy gifts for his rabbis to show his appreciation, and on the way back this terrible attack happened. He was found embracing the books he had bought."
"We are shocked. Where do we go now? Primarily in the next minute and the next hour?"
PM Netanyahu's Response
Prime Minister Benjamin Netanyahu was present at a foundation stone ceremony this morning for the construction of a neighborhood of 650 new housing units in Beit El, in Samaria.
At the beginning of his remarks, the prime minister said, "We promised to build hundreds of housing units in Beit El – today we are doing it, both because we have promised and because our purpose is to establish the people of Israel in its land, to secure our sovereignty in our historic homeland."
"We know that the Land of Israel is acquired through suffering. Today another of our sons fell, one of our best sons from a family that has already made a heavy sacrifice for the Land of Israel," Netanyahu noted.
He said, "These vicious terrorists, they come to uproot – we come to plant. They are come to destroy – we come to build. Our hands will achieve that which we seek and we will deepen our roots in our homeland, in all its parts."