Rina was out vacationing with her family. With severe injuries, Rina had to be evacuated by helicopter to a hospital, but they couldn't save her.
17-year-old Rina Shnerb was murdered in the attack while she was enjoying special vacation time with her father and brother. Her father and brother were seriously injured. They were swimming in a popular local spring called Ein Bubin near the Jewish community of Dolev in the Binyamin Region. This spring is also called "Danny's Spring," named after Danny Gonen HY"D , who was murdered at this exact spot several years ago by a Muslim terrorist who came up to him innocently requesting water.
As Rina, her father and brother were swimming, an Arab Muslim drove up to their location and threw a bomb at them. All three were seriously injured, with Rina dying of her wounds very soon afterward. The father used his tzitzit, the religious garments men wear, as a tourniquet to save his son! He tried to save his daughter, Rina, as well, but her injuries were too severe.
When the Prime Minister of Israel called to speak with the father, Rav Eitan Shnerb, Rav Eitan told him "We will come out of this tragedy strengthened."
Rina was a beautiful young 17 year old Israeli girl, murdered today by Muslim terrorists in Dolev for no reason other than being Jewish. May her memory always be blessed!‬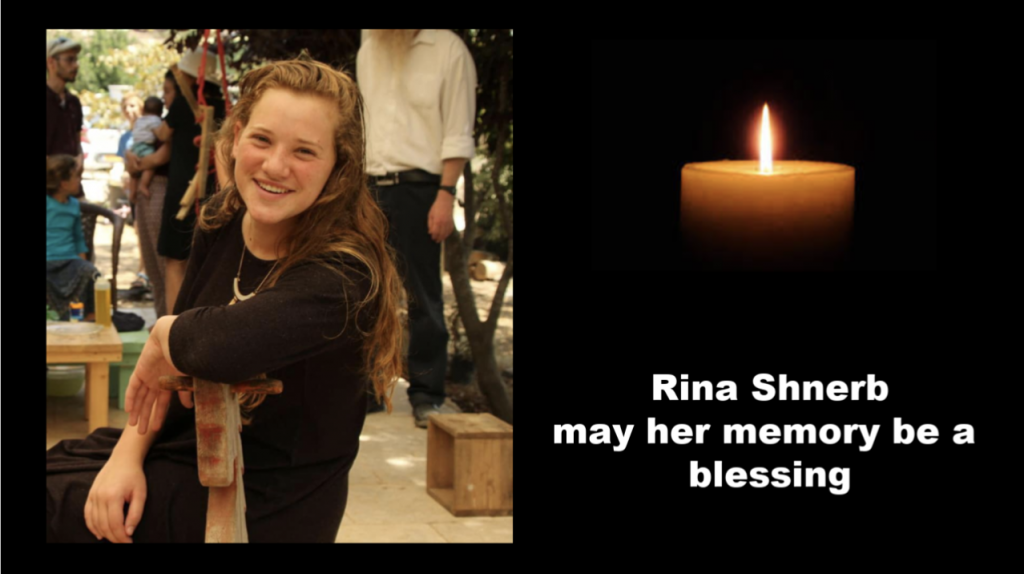 The terrorists who threw the explosive device drove away and escaped the scene. The IDF is currently hunting them down.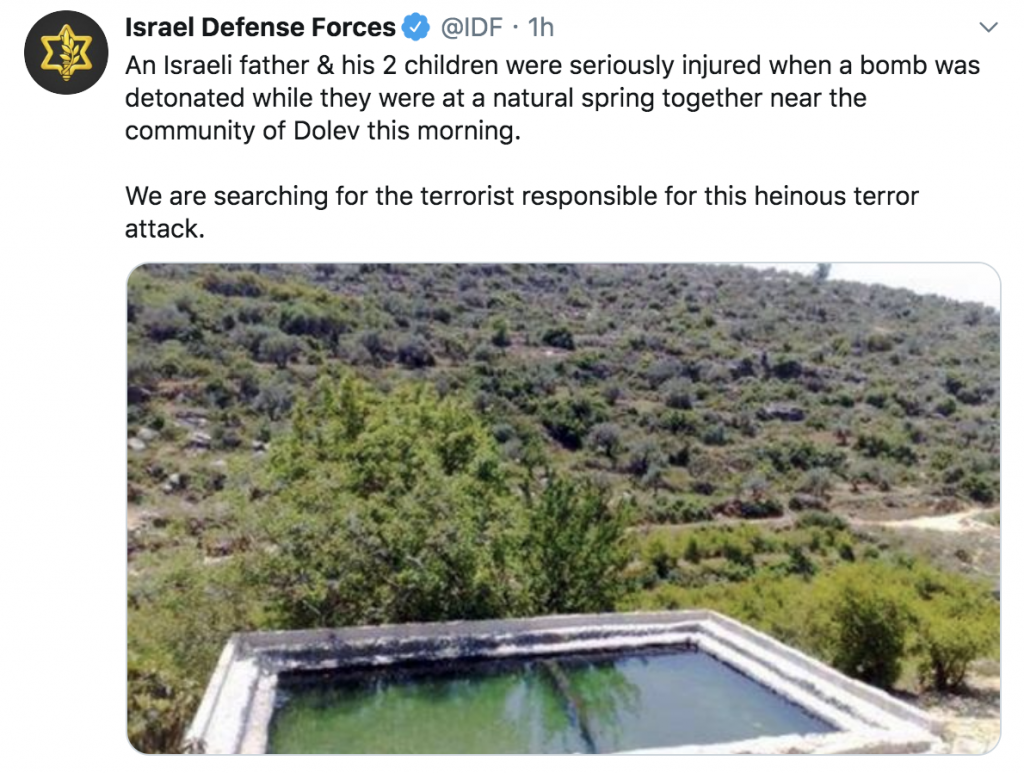 In response to the attack, Prime Minister and Defense Minister Benjamin Netanyahu said:
"On behalf of myself and the citizens of Israel, I send deep condolences to the family of young Rina Shnerb who was murdered in a harsh terrorist attack this morning, and wishes for a quick recovery to her father, Rabbi Eitan, and her brother Dvir. We will continue to strengthen settlement. We will deepen our roots and strike at our enemies. The security arms are in pursuit after the abhorrent terrorists. We will apprehend them. The long arm of Israel reaches all those who seek our lives and will settle accounts with them."